World Market Trends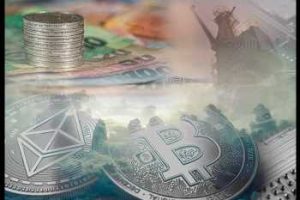 World markets wavered on Tuesday amidst renewed anxiety over the monetary path to be pursued by central banks worldwide.
Asian stocks finished with gains whilst China and Hong Kong were closed for the Lunar holidays. Major European benchmarks are trading in negative territory. Wall Street Futures indicate mild losses on opening.
The Euro was firm at a 9-month high against the Dollar. Bond yields mostly softened. Crude oil prices slumped amidst fears of a buildup in inventories in the U.S. Gold continued to rise. Cryptocurrencies extended gains.
Here is a snapshot of the world markets at this hour across stocks, currencies, bonds, commodities and cryptocurrencies.
Stock Indexes:
DJIA (US30) at 33,577.50, down 0.15%
S&P 500 (US500) at 4,012.20, down 0.19%
Germany's DAX at 15,056.65, down 0.31%
U.K.'s FTSE 100 at 7,755.70, down 0.37%
France's CAC 40 at 7,031.88, down 0.00%
Euro Stoxx 50 at 4,141.75, down 0.22%
Japan's Nikkei 225 at 27,299.19, up 1.46%
Australia's S&P ASX 200 at 7,490.40, up 0.44%
China's Shanghai Composite at 3,264.81, up 0.76% (January 20)
Hong Kong's Hang Seng at 22,044.65, up 1.82% (January 20)
Currencies:
EURUSD at 1.0858, down 0.09%
GBPUSD at 1.2306, down 0.54%
USDJPY at 130.20, down 0.35%
AUDUSD at 0.7012, down 0.23%
USDCAD at 1.3378, up 0.09%
Dollar Index at 102.05, down 0.0.09%
Ten-Year Govt Bond Yields:
U.S. at 3.497%, down 0.74%
Germany at 2.1760%, down 1.14%
France at 2.627%, down 1.07%
U.K. at 3.3345%, down 0.88%
Japan at 0.409%, up 0.74%
Commodities:
Brent Oil Futures (Mar) at $87.89, down 0.34%
Crude Oil WTI Futures (Mar) at $81.30, down 0.39%
Gold Futures (Feb) at $1,937.15, up 0.44%
Cryptocurrencies:
Bitcoin at $22,893.98, up 0.26%
Ethereum at $1,620.93, down 0.89%
BNB at $314.33, up 3.08%
XRP at $0.4249, up 1.22%
Cardano (ADA) at $0.3783, up 0.21%
Source: Read Full Article