World Market Trends At 6 A.M. ET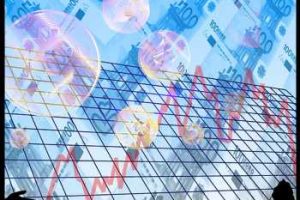 Here is a snapshot of the global markets across stocks, currencies, bonds, commodities and cryptocurrencies.
Moderate gains marked stock markets as investors and traders digested the likely fallout of Omicron including on vaccinated holiday travellers. Asian benchmarks closed mixed. European stocks dithered as Covid pain lingered. American stock futures are in mild positive territory. The Dollar Index retreated. Bond yields moved mixed. Oil benchmarks too staged a moderate rally amidst decline in crude stock piles in the U.S and hopes that Omicron pain would not be overwhelming. Gold rallied mildly as the Dollar retreated. Cryptocurrencies extended gains. Bitcoin is a percent higher overnight.
Stock Indexes:
DJIA at 35,537.0, up 0.12%
S&P 500 at 4,650.1, up 0.02%
Germany's DAX at 15,484.80, up 0.24%
U.K.'s FTSE 100 at 7,294.99, down 0.03%
France's CAC 40 at 6,985.75, up 0.30%
Euro Stoxx 50 at 4,186.15, up 0.27%
Japan's Nikkei 225 at 28,562.21, up 0.16%
Australia's S&P ASX 200 at 7,364.80, up 0.13%
China's Shanghai Composite at 3,622.62, down 0.07%
Hong Kong's Hang Seng at 23,102.33, up 0.57%
Currencies:
EURUSD at 1.1297, up 0.12%
GBPUSD at 1.3319 up 0.41%
USDJPY at 114.27, up 0.17%
AUDUSD at 0.7164, up 0.14%
USDCAD at 1.2904, down 0.05%
Dollar Index at 96.41, down 0.08%
Ten-Year Govt Bond Yields:
U.S. at 1.477%, down 0.67%
Germany at -0.2890%, up 4.62%
France at 0.079%, up 33.90%
U.K. at 0.9095%, up 4.06%
Japan at 0.058%, down 2.54%
Commodities:
Crude Oil WTI Futures (January) at $71.49, up 0.52%
Brent Oil Futures (February) at $74.25, up 0.39%
Gold Futures (February) at $1,790.05, up 0.08%
Cryptocurrencies:
Bitcoin at $49,100.89 up 0.98%
Ethereum at $4,025.43, up 0.16%
Binance Coin at $533.10, up 0.33%
Solana at $184.89, up 2.77%
XRP at $0.9557, up 7.98%
Source: Read Full Article