Blockchain Firm XREX Secures $17 Million in Funding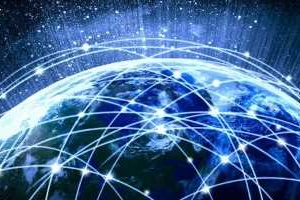 XREX, a Taiwan-based blockchain company, announced today that it has raised $17 million in the pre-A funding round to expand its fiat currency portfolio. The company is also planning to form new partnerships with leading financial institutions and digital wallets.
The latest press release shared by XREX highlights that the blockchain company is aiming to use the fresh funding to acquire additional licenses. In the last few months, XREX helped the detection and prevention of various fraud rings.
The recent $17 million pre-A round was led by CDIB Capital Group, the consortium of global investors includes public-listed companies, major banks, venture capital firms, and top fintech investors from Asia, Europe, and the US.
Commenting on the funding announcement, Wayne Huang, CEO and co-founder of XREX, said: "Our mission is to foster global financial inclusion by leveraging blockchain. Many of our team members are from or have lived in the markets where we serve. We keenly understand the struggles faced by many cross-border merchants who lack safe access to US dollar liquidity."
In addition to CDIB, several other investors including SBI Investment, Global Founders Capital, ThreeD Capital, E.Sun Venture Capital, Systex Corporation, Metaplanet Holdings, AppWorks, Black Marble, New Economy Ventures, and Seraph Group also joined the pre-A round.
XREX
Founded in 2018, XREX is headquartered in Taipei. The company closed its $7 million seed round in 2019. The seed funding round was led by AppWorks. During the latest announcement, XREX mentioned that the company is planning to drive financial inclusion by solving the dollar liquidity shortage issue in emerging economies.
"XREX has shown above-expectation growth since their graduation from our AW 17 accelerator batch in 2018. We are thrilled to back them again," said Joseph Chan, a Partner at AppWorks who serves on XREX's board. "This round will accelerate XREX's capability of combining their unmatched cybersecurity expertise with leading compliance technologies to create a safer and cleaner ecosystem for crypto-enabled merchants, digital asset owners, and entrepreneurs."
Source: Read Full Article