Goldman Sachs Reports $15.39 Billion in Net Revenues during Q2 2021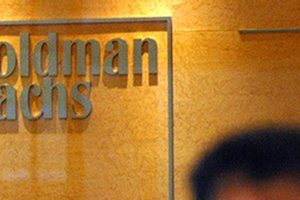 Goldman Sachs, the US-based financial services provider, recently released its results for the second quarter of 2021. The bank reported $15.39 billion in net revenues during Q2 2021, which is 16% higher than the same period in 2020.
According to the results, the bank's investment banking division saw a jump of 36% in net revenues during Q2 2021 compared to the second quarter of 2020. Goldman's $3.61 billion Q2 net revenues include $1.26 billion from financial advisory, $2.19 billion from underwriting, and $159 million from corporate lending.
In terms of net revenues in global markets, Goldman Sachs reported a sharp decline as the number reached $4.90 billion in Q2 2021, which is 32% lower than the second quarter of 2020.
Commenting on the latest results, David M. Solomon, Chairman and Chief Executive Officer at Goldman Sachs, said: "Our second-quarter performance and record revenues for the first half of the year demonstrate the strength of our client franchise and our continued progress on our strategic priorities. While the economic recovery is underway, our clients and communities still face challenges in overcoming the pandemic. But, as always, I am proud of the dedication and resilience of our people, who have worked tirelessly to help our clients navigate the ever-changing market environment."
FICC Revenues
The bank's net revenues related to fixed income, currencies & commodities (FICC) also decreased substantially in the latest quarter. Net revenues in FICC reached $2.32 billion, which is 45% lower than the second quarter of 2020. "The decrease in net revenues was due to significantly lower net revenues in FICC intermediation, reflecting significantly lower net revenues in interest rate products, credit products, and commodities, and lower net revenues in mortgages and currencies. In addition, net revenues in FICC financing were lower, reflecting lower net revenues from repurchase agreements, partially offset by higher net revenues from mortgage lending," Goldman Sachs added.
In June 2021, the US-based payments giant Visa announced a partnership with Goldman Sachs to facilitate global payments.
Source: Read Full Article