Bitcoin Price Bows to Selling Pressure Going Below $1200
Bitcoin markets keep having a hard time as buυing pressure continues declining. In spite of trading volumes going down, bearish sell orders have kept handling the price ever since a recent break through had prices trading above $1200 levels. In spite of the numerous points at which BTC/USD rates reached close to $1200, recent developments lead to prices dropping down to $1175 levels, resistance still seeming strong.
Major Signals
Lower trading volumes are apparently making it easier for bearish traders to have a more significant effect on the market
Prices dropped from levels higher than $1200 down to $1175 levels within the same trading session
Back to back buy orders were countered with downward spikes, with prices now settling above $1180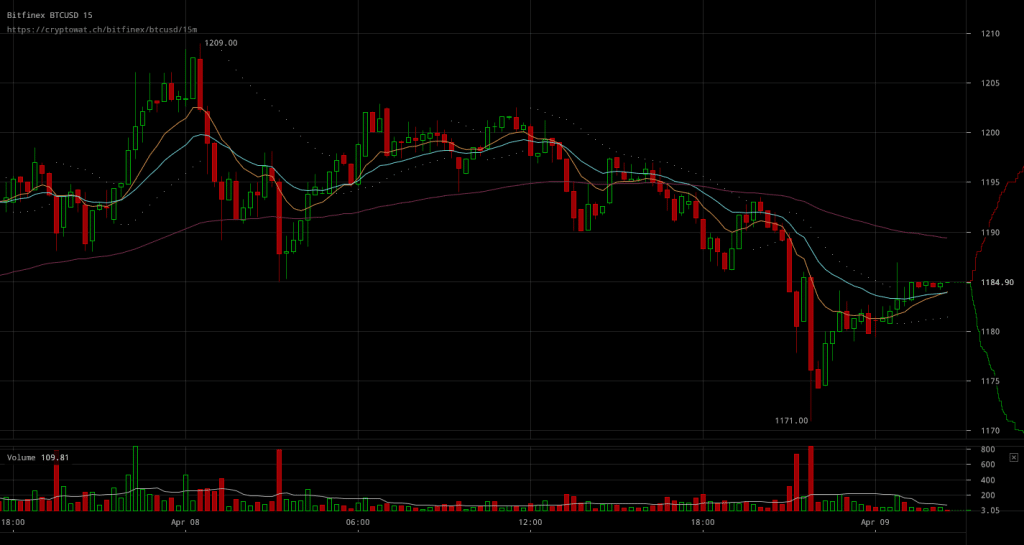 Bitfinex BTC/USD charts show how the market's sentiment took a turn for the worse along with volumes going down. Resistance still seems to be outweighing support even through bitcoin prices recently dropped quite a bit from the peak above $1200 earlier through the last trading session. What's more interesting is that selling pressure appears to have taken off right at the time a rise above recently reached highs appeared to have started.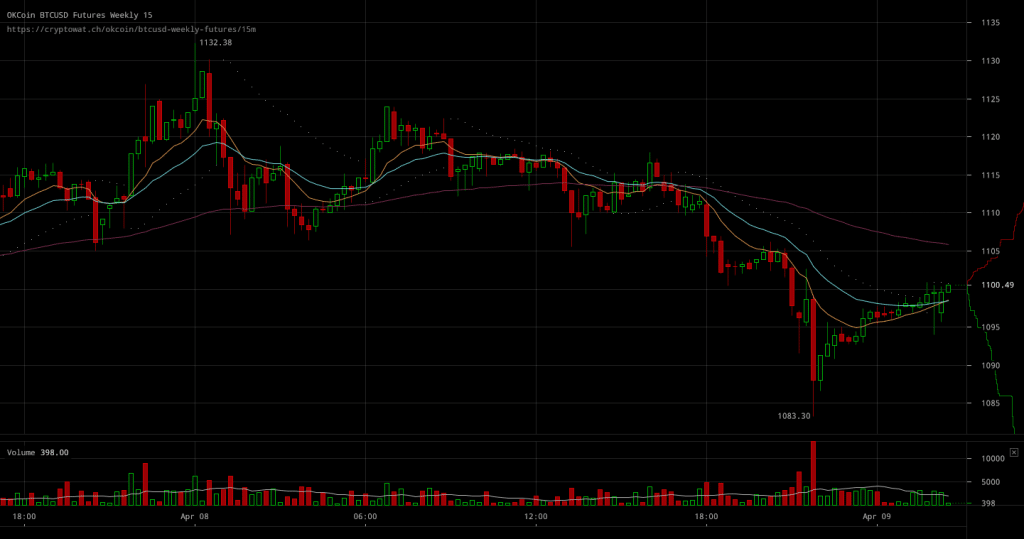 OKCoin BTC/USD weekly futures charts are still telling of the fact that futures traders are maintaining a significant divide between futures rates and live BTC/USD prices. As of now, future markets only appeared to have showed potential to close the divide at the time BTC/USD rates peaked in live markets, but that optimism was quickly halted by selling pressure.
Overall, while selling pressure appears to have been waiting for markets to quiet down in order to come out, it seems as though traders that were less optimistic proved to be right with their expectation. As of now, the overwhelmingly optimistic market sentiment that was experienced through the market's peak appears to have started declining.
Source: Read Full Article