Bitcoin Price Climbs Past $1100
Bitcoin markets saw BTC/USD rates rise and break through several resistance levels after traders eased with selling pressure. Bitcoin prices managed to climb above $1100 levels and even peaked at $1120 in today's trading session. Whilst the markets response to the price rise induced some selling pressure, BTC/USD rates did go above $1100 once again.
Major Signals
Bitcoin prices seem to be driven by back to back buy orders that have so far managed to lead BTC/USD rated to a recovery
The market's reception to the rise hasn't been particularly bearish as the response didn't send bitcoin prices below newly reached levels for long
Selling pressure  seems to have quieted down while bitcoin markets are seeing a significant rise through the last few hours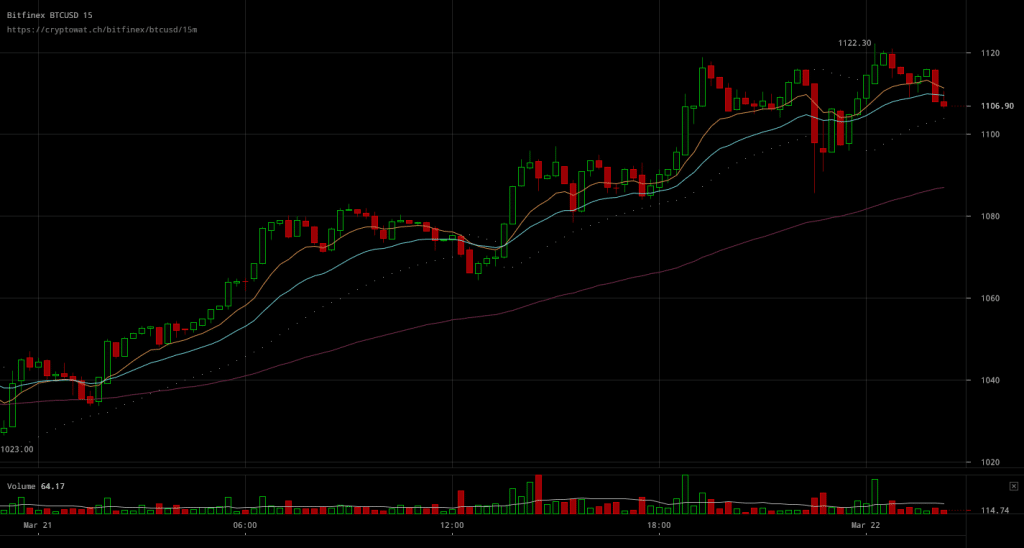 Bitfinex BTC/USD charts make the extent of the recent rise apparent. Traders gained confidence on the prices potential outcome after the slow rise to and somewhat positive trend above $1050. Somewhat larger buy orders came into play after the rise past $1050 levels, pushing BTC/USD rates to higher levels through time. While selling pressure hasn't been particularly strong in the last few hours, the few large sell orders of this trading session have so far been effectively countered.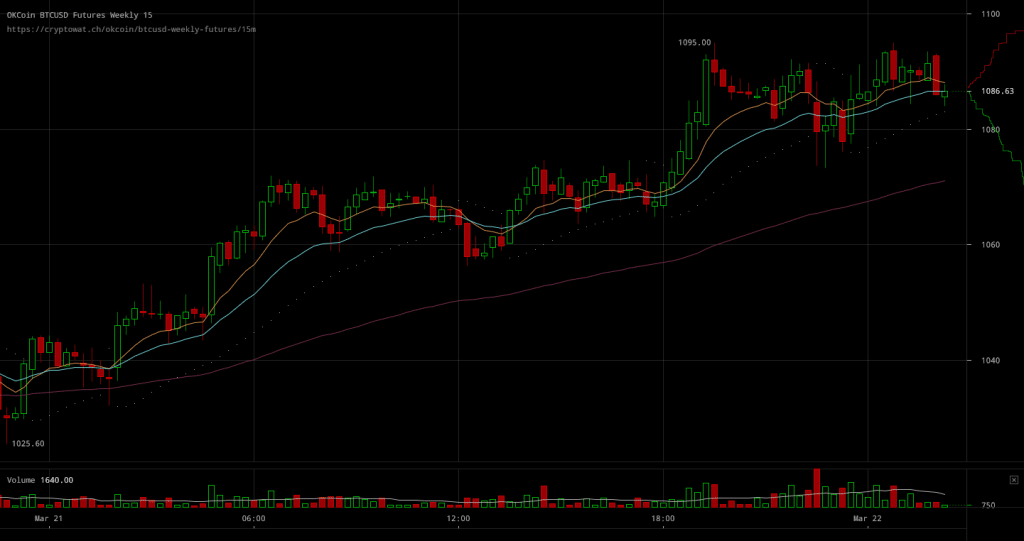 OKCoin BTC/USD weekly futures charts showcase that futures traders are quite conservative when it comes to estimating how this recovery could end up. Whilst the price rise did receive a follow up from futures markets, it has also helped grow the divide between futures rates and live BTC/USD prices.
All in all, markets were certainly swift in breaking away from the negativity caused by the recent price fall. Some traders might be conservative as to how far the recovery could push prices up to, yet the fact that a recovery happened after such a significant crash is noteworthy on its own.
Source: Read Full Article