Bitcoin Price Falls Well Below $1000 Through Breach of Support
BTC/USD rates are going through a tough period of strong selling pressure as the downturn is furthering its impact. Bitcoin prices dropped almost 10% through the last few hours, with trading volumes reaching levels even higher. The market's sentiment has only kept feeding the bearish mood as the downturn continues with prices reached further below the $1000 mark.
Major Signals
The downward spiral bitcoin markets had entered appears to have escalated into an all around bearish mood
Traders are giving into the pressure of selling this way creating massive back to back sell order logs, pushing the price down
BTC/USD rates are now trading around $930 price levels with showcased tendencies to go even lower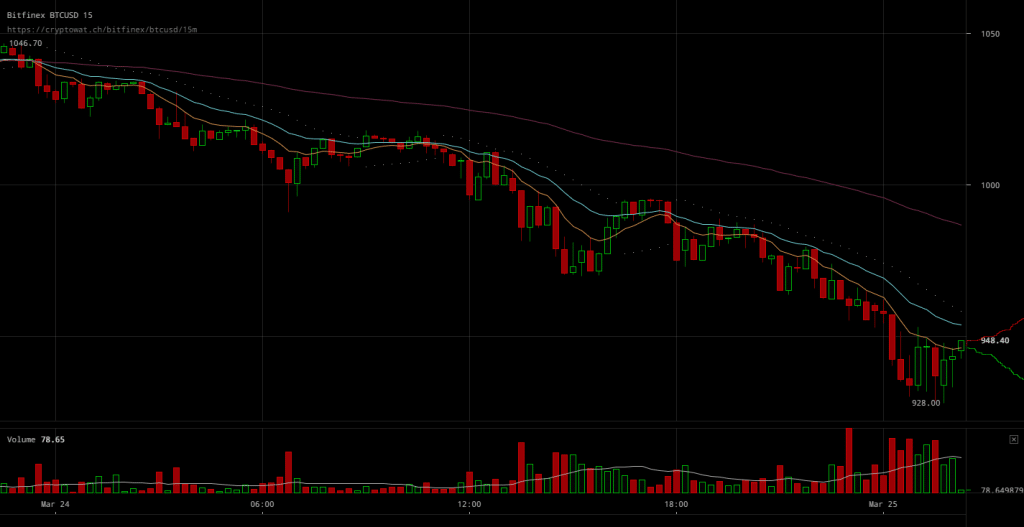 Bitfinex BTC/USD charts are quite indicative of how strong selling pressure suddenly became a major factor in bitcoin markets after the price fall kept going on below $1000. Back to back sell orders went on and on, with them gaining strength after a downward spike breached through support. The already exhausted support had probably made traders feel like there'd be no return, this way triggering an overall sell off. The size of sell orders also seems to have grown in the last few hours.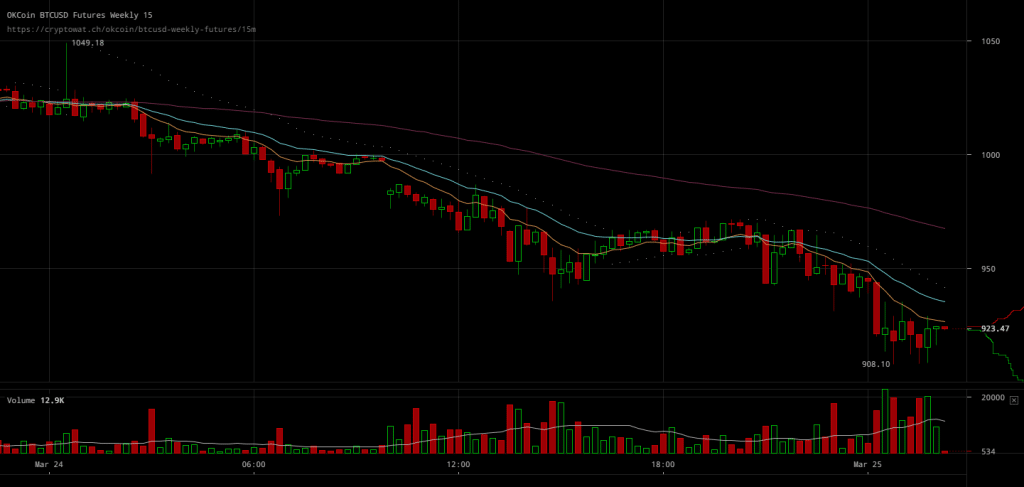 OKCoin BTC/USD charts have somehow accepted that the bearishness of the recent price fall might be exaggerated even for the market sentiment BTC/USD markets had gotten us used to so far through the last few trading sessions. After the fall, the margin between futures rates and live BTC/USD prices has shrunk considerably.
Finalizing, it's worth noting that the ongoing price fall isn't really acting on a development that would have been unexpected. Selling pressure was surely going to immerse markets at one point or another, yet the extent of the price fall sure wasn't something BTC/USD traders were counting on. If a recovery is observed in the following trading sessions, traders would surely be more sceptical about it.
Source: Read Full Article