Bitcoin Price Keeps Above $1200 Levels as Volumes Go Down
Bitcoin markets seem to be in par with the notion that $1200 levels are here to stay, as traders keep responding to downward swings with buying pressure and back to back buy orders. In spite of trading volumes going down considerably, buying pressure effectively battles volatility, keeping BTC/USD rates are levels above the recent break through price point.
Major Signals
Buying pressure continues to keep up even with trading volumes going quite after the recent run
Back to back buy orders are still present in today's trading session, countering downward effectively so far
BTC/USD rates are now looming above $1220 levels in spite of recent volatility that pushed bitcoin prices down below $1210 levels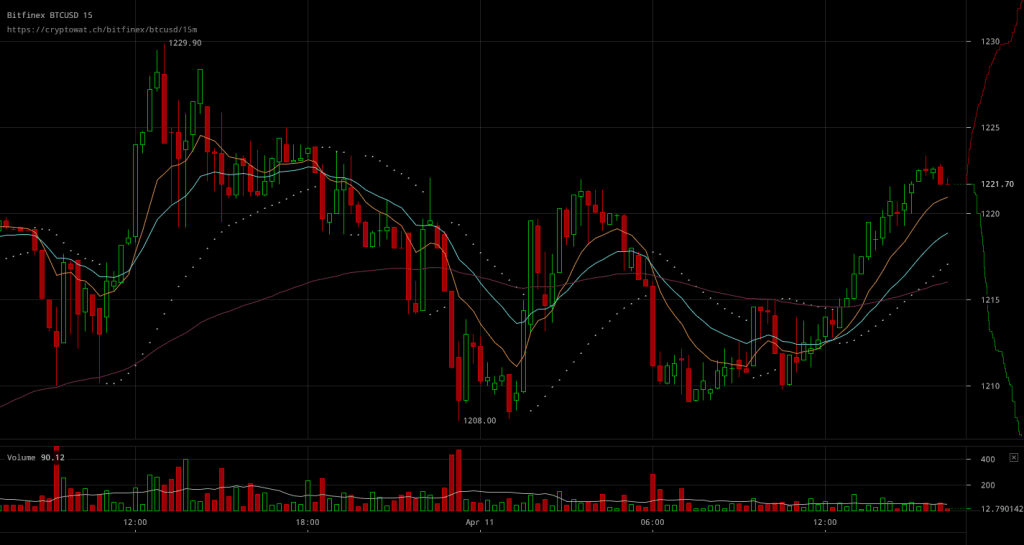 Bitfinex BTC/USD charts showcase the interestingly bullish tendency traders have to counter selling pressure. The market sentiment obviously allows for quite a bit of volatility to take place, something natural in a post break through market, yet quite a bit of support appears to have formed above $1200 levels in spite of recently reached lows. In the meantime, support seems to be interestingly stable. And all this while resistance levels can mostly be identified at $1230 levels, with sell orders appearing in par with support up to that point.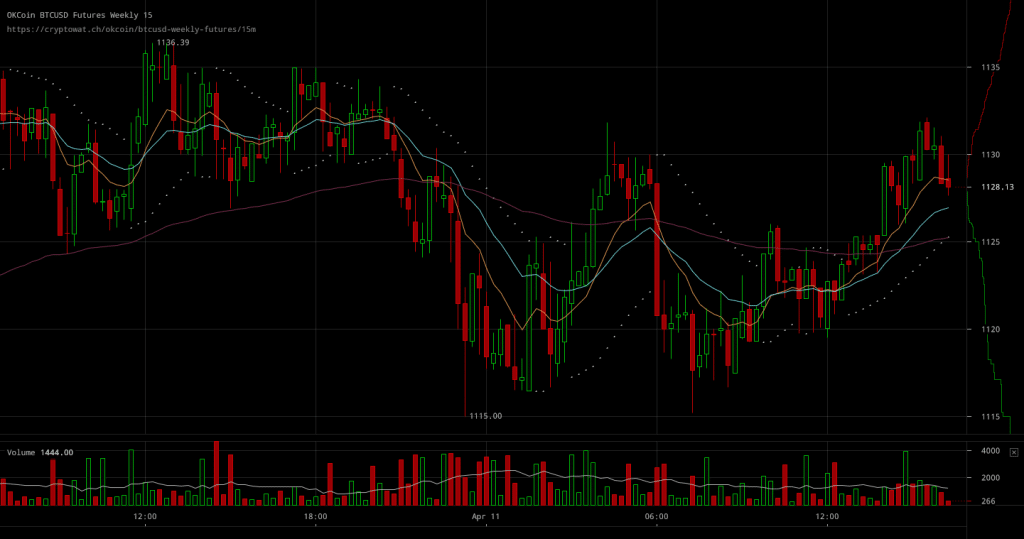 OKCoin BTC/USD weekly futures charts are considerably bearish in continuation to the market sentiment futures traders seem to be following for quite some time now. Through today's trading session, futures rates appeared to be following through with the movements of live BTC/USD prices, yet the divide between the two markets doesn't seem to be closing.
In summary, it is important to note that the market's sentiment has put traders in a mood to stand against selling pressure. Even though volumes have gone considerably lower sell offs were not able to cause a crash. It's almost as though traders are anticipating the next positive development eagerly.
Source: Read Full Article