Bitcoin Price Onto New All-Time High; No Longer Chasing After Bitfinex?
While speculators are trying to figure out how things could end up with Bitfinex, BTC/USD rates managed to reach a new all time high. Even if prices in healthy exchanges are to be regarded as the base, bitcoin markets continue to be remarkably bullish as the price remains above $1300 levels after a new all-time high was reached.
Major Signals
Bitcoin markets are under strong selling pressure and yet prices manage to recover close to newly reached levels.
A breach causing BTC/USD rates to fall down below 1300 very briefly by a recovery pushing prices back up to $1330 levels.
The spread between healthy market prices and Bitfinex BTC/USD appears to have gone down considerably in spite of the lack of updates.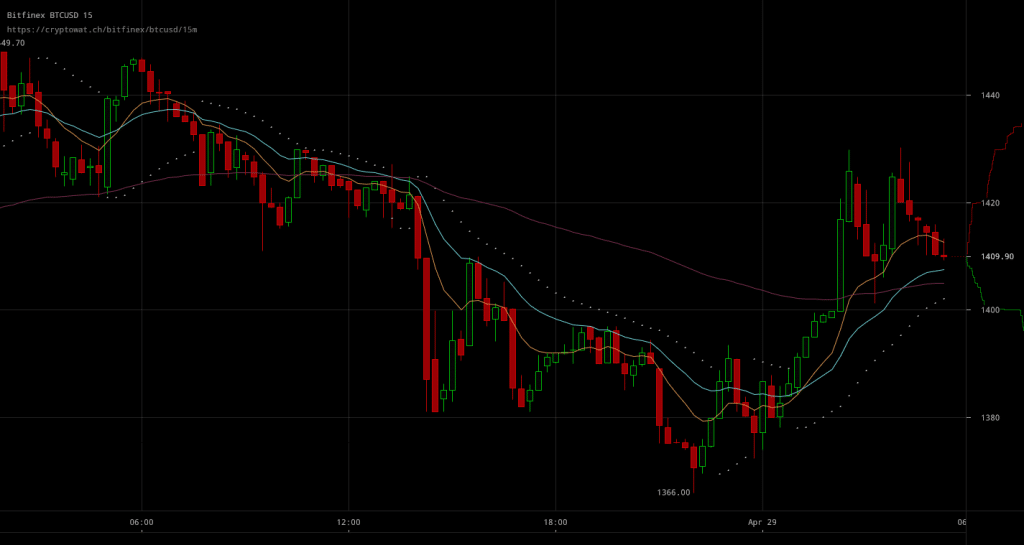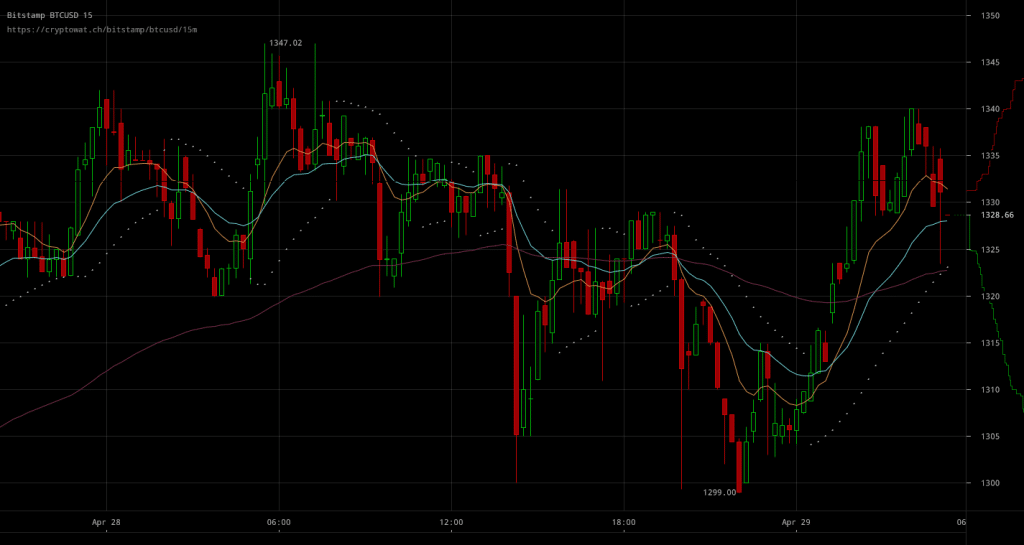 Bitstamp BTC/USD charts are showcasing the markets current mood after a large downward spike caused by strong selling pressure was received with a response of back to back buy orders helping the price recover swiftly. While selling pressure doesn't let BTC/USD rates from rallying to even greater levels, the fact that selling pressure remains unable to affect markets in the longer term is notable amid such high trading volumes.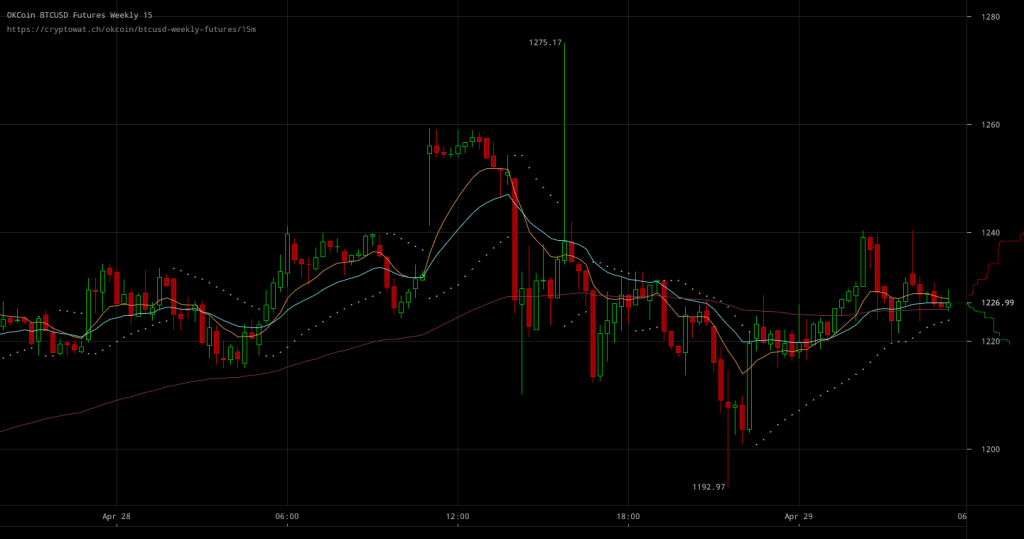 OKCoin BTC/USD weekly futures charts are indicative of how futures traders remain conservative with their estimates on the potential path bitcoin's price could follow. In so far, the premium for Bitfinex BTC/USD rates might have shrunk a great bit percentage wise, yet futures traders are yet to entertain the possibility of speculating in favor of potentially positive developments.
All in all, what might be most noteworthy among all that's to gather through the last trading session, is that quite a few traders seem to be counting on an unfounded expectation of positive developments with Bitfinex's situation that are soon to come. This is a dangerous sentiment to count on but it hasn't failed to support new all-time high price levels.
Source: Read Full Article