Bitcoin Price Plunges After ETF Disappointment
Bitcoin markets are making it obvious that traders have better expectations when it comes to possible outcomes after the future of the bitcoin ETF would be decided upon. The SEC's decision to not approve the ETF signaled a huge and sudden drop in bitcoin prices in the form of a downward spike. BTC/USD rates dove from $1285 levels down to $1030 as a huge sell off was seemingly waiting for the decision to take place.
Major Signals
After the major sell off, prices have settled at $1140 levels with volatility slowly going away in spite of underlying uncertainty
Trading volumes are reaching historically high levels, as the market proved itself unable to handle such immersive selling pressure
The market's response to the price fall wasn't particularly positive, as a 5% decline still seems to be the case from pre-fall levels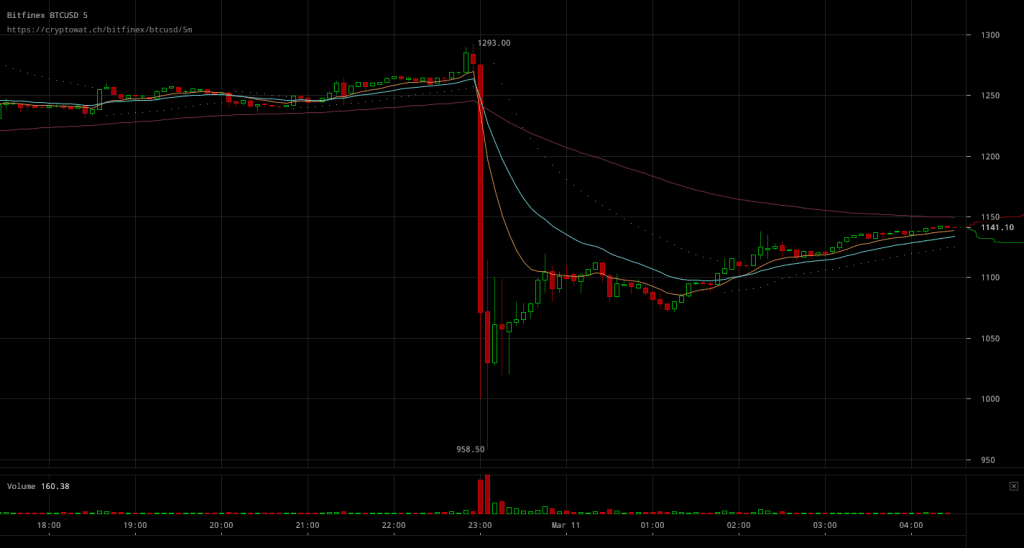 Bitfinex BTC/USD charts are indicative of the underlying pressure that was brought forth by the SEC's decision. It's not often that we see real world factors put a real toll on bitcoin price trends, but effects on the market from now on would certainly be affected by market forces. So far some strong sell walls seem to have been placed at $1150, a level which seems unlikely to be broken amid the current market setting.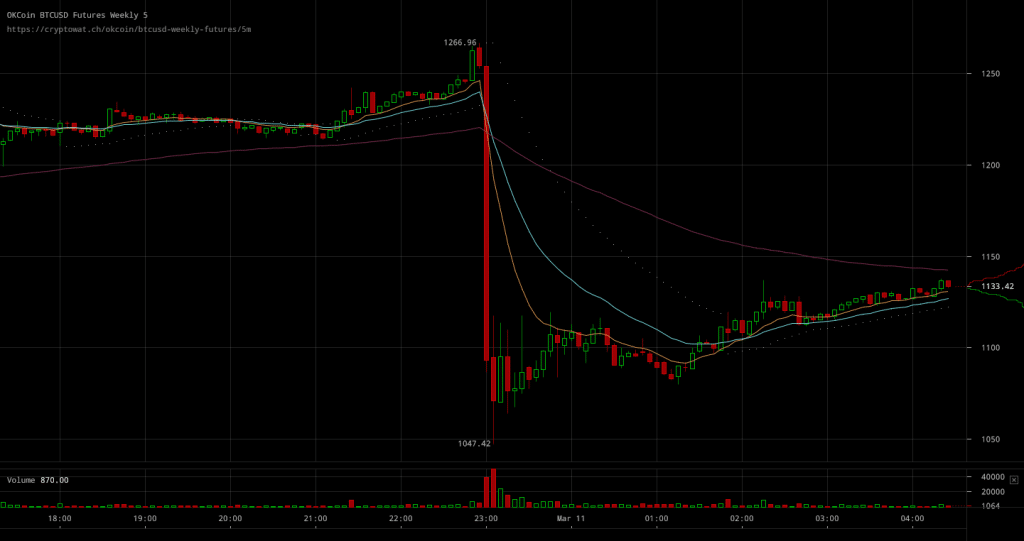 OKCoin BTC/USD weekly futures charts are still showing the conservative attitude of futures traders in spite of being proven right after a long lasting bearish run amid. Latest developments might have brought futures live BTC/USD prices a bit closer to futures rates, yet the divide expressed by exceeding bearishness might soon be going away due to the similar mood among both markets at the moment.
Overall, traders were surely disappointed by the ETF's failure, and the sizable price fall along with the follow up it received goes to show that quite a few traders were prepared for such an outcome.
Source: Read Full Article