Bitcoin Price Re-Enters Bullish Mood With Prices Reaching $1650
Bitcoin markets have once again started being bullish, with trading volumes reaching historical highs amid another day through which new all time high levels were achieved. Bitcoin traders are pushing prices to new record high levels with back to back orders while resistance seems to be going away really fast.
Major Signals
Bitcoin prices are under the spell of a mood bullish as ever with trading volumes perhaps greater than ever pushing prices up.
Support somehow manages to form around the newly reached levels with buy walls seemingly securing the market's bullish sentiment for the time.
In so far, the price rally has not been interrupted by bearish downward price swings, with traders successfully defending current prices.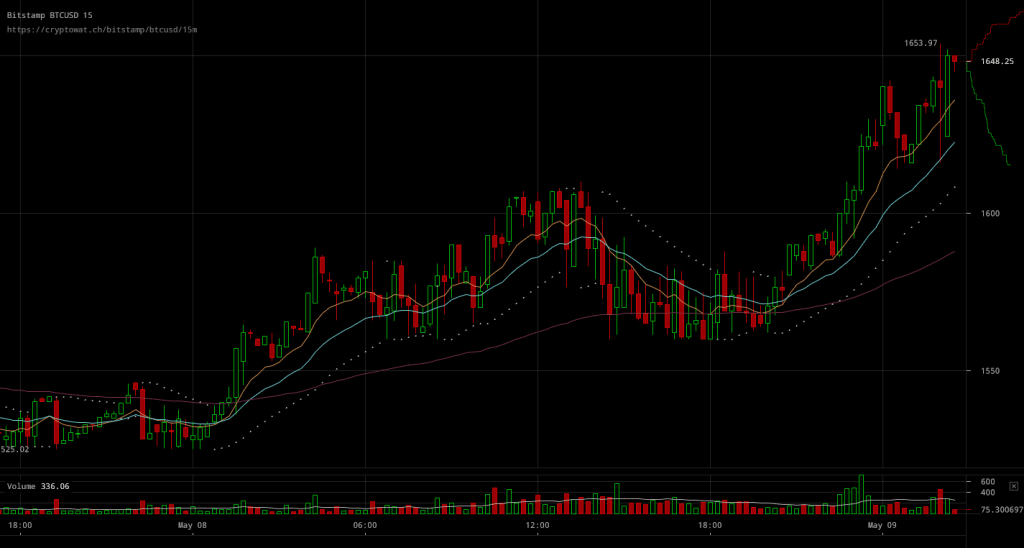 Bitstamp BTC/USD charts are indicative of how traders are eager to follow through bullish signals at the time being. Sure enough, the price rally is showing no signs of stopping at the moment as it just seems like an extension to the long lasting uptrend of recent trading sessions. The confidence of traders wasn't smashed by selling pressure as what we're seeing right now is a notable continuation to the bullish mood amid a day with sizeable trading volumes.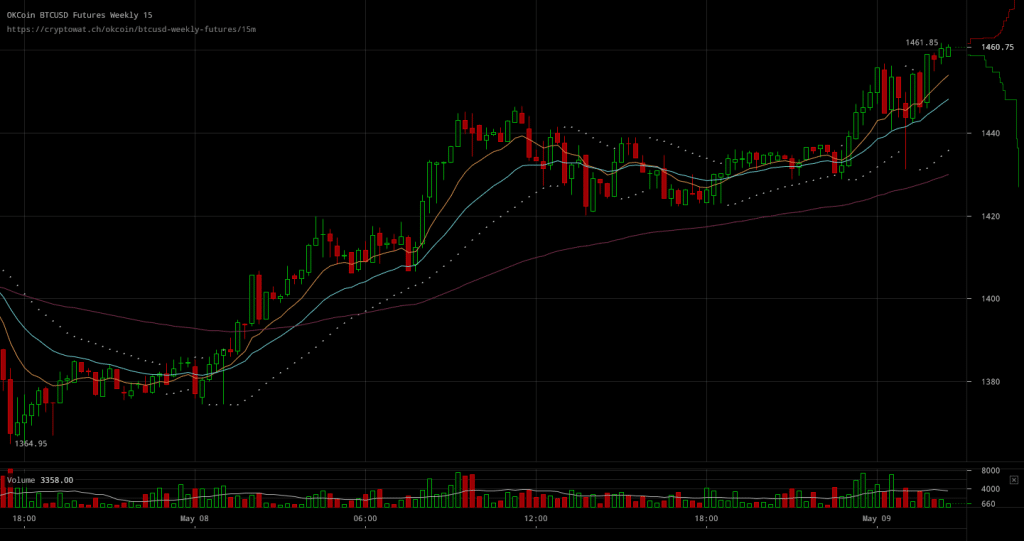 OKCoin BTC/USD weekly futures charts are indicative of how futures markets remain disconnected from the extent of the recent rally, with the spread between futures rates and live BTC/USD prices only growing as bitcoin prices rise further. It feels as if futures traders are not firm believers in the market's potential to withstand the selling pressure for long, yet the remarkable price rise that is greater 5% through this trading session seems hard to break through such a bullish sentiment.
All in all, it's worth noting that the rally's momentum seems hard to stop but with futures traders not buying into the bullish market mood it's worth wondering how long such price levels could be sustained for. Some more effective selling pressure is sure to be observed as volumes go down.
Source: Read Full Article