Bitcoin Price Recovers from Large Downward Spike
A whale seems to have gotten hold of bitcoin markets as a particularly large sell order sent bitcoin prices down from $1070 to $1020 levels. Prices have since then recovered to levels closer to $1050 but with bearish tendencies as selling pressure and profit taking seem to have awoken amid the current setting and higher trading volumes.
Major Signals
Trading volumes have increased in comparison to what preceding trading sessions seemed like but this increase also seems to have taken selling pressure with it.
BTC/USD might have reached close to $1070, yet the follow up to this development was a substantially large downward spike that likely caused by a bearish whale.
The market has since recovered yet the bearish mood introduced after the spike still leaves a bitter taste.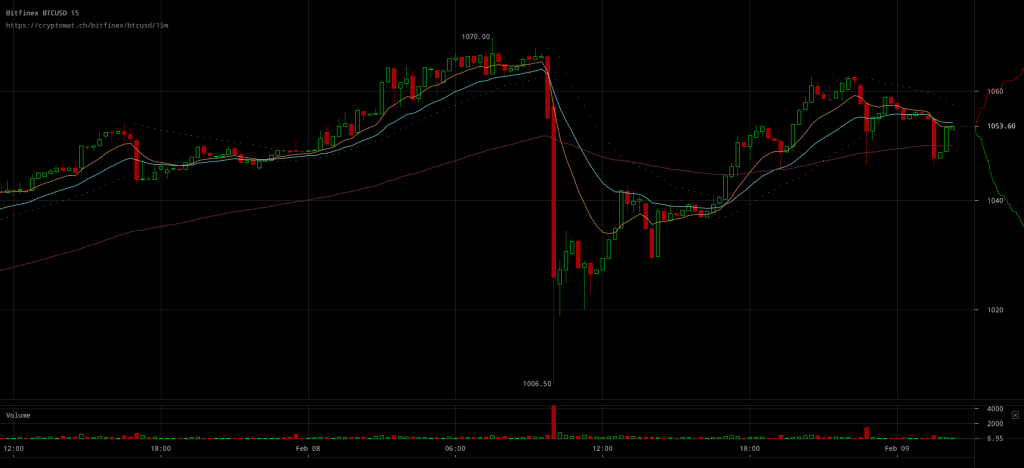 Bitfinex BTC/USD charts make the influence of the bearish whale apparent. The sell order that pushed bitcoin prices down to $1020 might have been followed up by a recovery caused by back to back buy orders, but this doesn't seem particularly easy. Bitcoin is still trading at levels below the pre-drop prices, and a recovery to such levels would require quite a bit of support.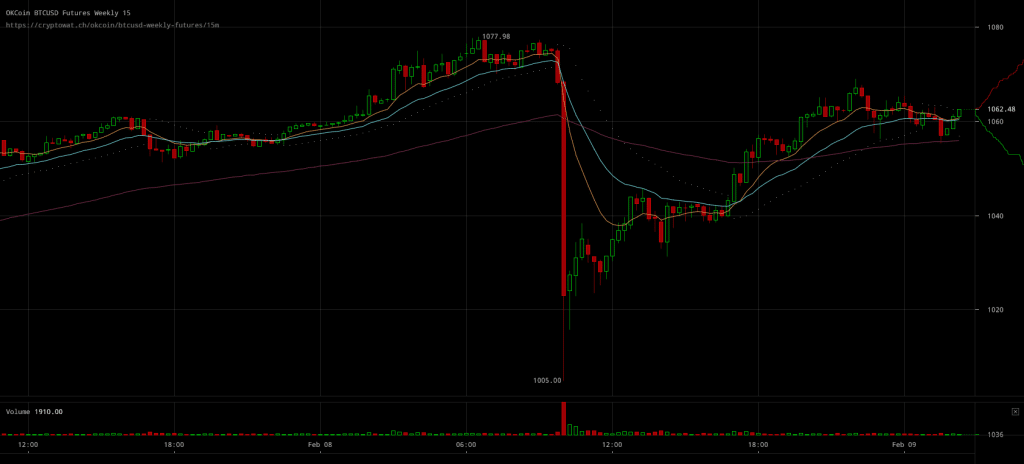 Futures markets seemed to have been in panic mode for a while through today's trading session. The order that caused bitcoin prices in live markets to drop significantly received quite an exaggerated follow up in futures markets. Yet, the negativity was quickly shaken off as a recovery was realized. OKCoin BTC/USD weekly futures rates are now maintaining the positive margin that was built up between live markets and futures markets over the span of the previous weeks.
Overall, whilst a substantially large sell order caused a significant drop in bitcoin prices today it's important to note that $1000 support was not breached and the market's sentiment remained positive.
Source: Read Full Article