Bitcoin Price; on a Trail Back to $1100?
Bitcoin markets are keeping up through trading sessions with increased trading volumes. BTC/USD rates surged with a rise of almost 5% through the last trading session, with traders appearing to be increasingly optimistic in the last few hours of trading activity. Bitcoin prices did break above several resistance levels. Major Signals
Bitcoin prices did reach a peak right below $1090 but resistance above this point just seems too strong
Support has effectively formed around newly reached levels, paving the way for positive developments
Upward price spikes appear to be having a positive reception so far as strong selling pressure has quite apparently backed down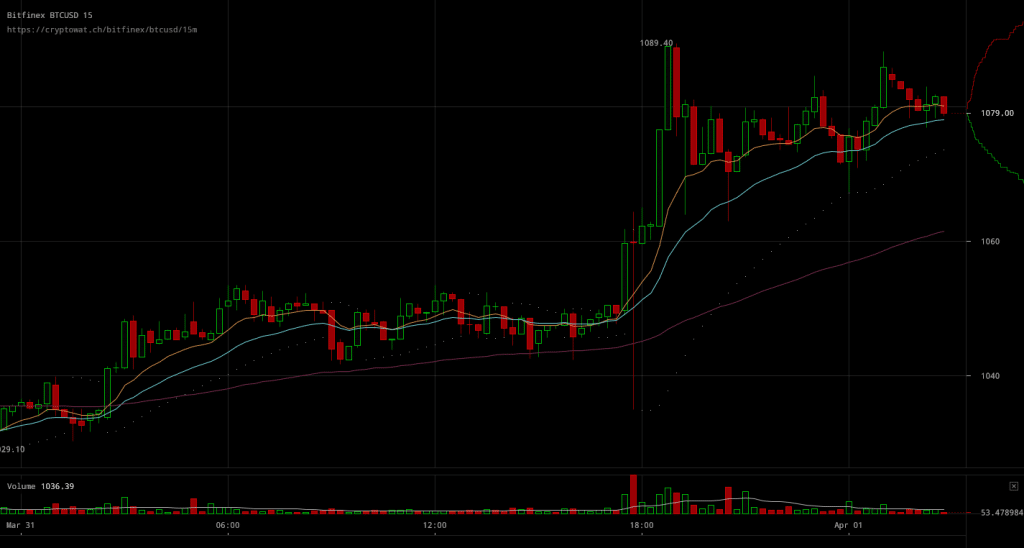 Bitfinex BTC/USD charts are quite indicative of how markets might be in the verge of an overturn as selling pressure has neglected having any sizeable effect of markets through the last couple trading sessions. With bitcoin's price even reaching close to $1090 levels today, the market's sentiment has certainly taken a turn for the best in spite of resistance at this level appearing to be gaining quite a bit of strength at the moment.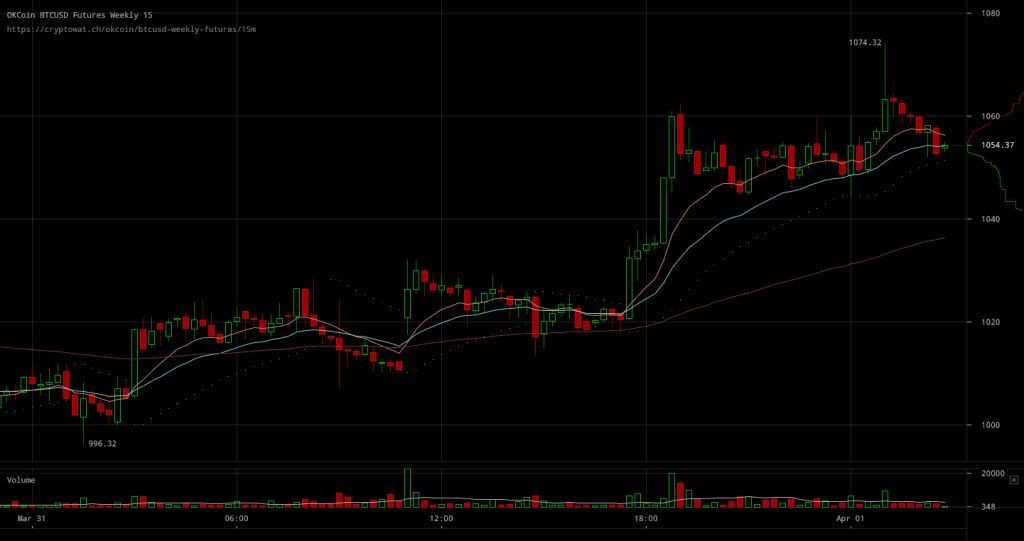 OKCoin BTC/USD charts are showcasing how futures traders are blasting through the positivity while still following form a distance. The recent price spike did urge futures markets into a more positive outlook yet it wasn't followed through fully, with the divide between futures rates and live BTC/USD markets remaining persistent.
All in all, the market's sentiment has certainly improved. With support appearing to have grown through the last two trading sessions, the market is now displaying potential for further positive developments. It's also important to note that even through futures markets remain bearish at the moment, the momentum of live markets is receiving a proper follow up in spite of the recent price spikes pushing price up with momentum that might be too swift.
Source: Read Full Article