ABEYCHAIN-based DEX, XSwap, Now has over $60 Million in TVL, over 3.5 Million XT Distributed to Liquidity Providers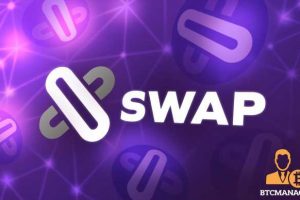 XSwap, the trusted DEX on the high throughput ABEYCHAIN network, managed over $60 million in total value locked (TVL) barely a week after launching.
XSwap's Liquidity Expands, TVL tops $60 Million in time for Malta Week
XSwap officials believe they are looking at one of the most successful DEX launches ever. 
"According to our research, we believe that XSwap is one of the most successful DEX launches in history, especially considering the important metric of total value locked," said ABEY Foundation spokesperson Simon Cousins.
Compare XSwap's first week TVL of $60 million to Uniswap's first week, when the highly respected exchange passed $176,000 in TVL. 
Uniswap did not reach the $60 million mark until more than 18 months after its launch.
To date XSwap has over $75 million in total value on the exchange and has added an average of more than $9 million in volume each day since launch. 
The second week is off to a solid start as well. XSwap has already added more than US$12 million in total liquidity each day from November 13-15, 2021. All of this as the influential AIBC Europe 2021 conference, held in Malta begins on November 16, 2021. 
Eman Pulis, group founder and general partner of Ikigai Ventures and founder of SiGMA, the company which owns the AIBC, SiGMA, AGS and Med-Tech conferences said, "On today's opening day of AIBC Europe 2021, we congratulate the ABEY Foundation for stewarding a fast-growing ecosystem of dApps, including the XSwap DEX which topped US$60 million in TVL in its first week of operation."
The XSwap exchange is community-driven and operates on the ideals of ABEYCHAIN. 
In the first 24 hours alone, XSwap had over $11 million in TVL, a figure which quickly rose to over $20 on November 9. 
In one week the protocol distributed 3.5 million XT tokens to liquidity providers. The value of XT jumped from $0.02 at launch to $0.55 as of November 15, 2021. 
Eventually, XSwap aims to distribute 1.2 billion XT tokens through its liquidity mining program. 
DEX Launching on Highly Scalable ABEYCHAIN Driving Interest
The influx of traders and liquidity providers- to the first of the many high-power DeFi dApps on ABEYCHAIN- is due to the exchange's offerings. 
By launching on the interoperable and ultra-low fees ABEYCHAIN, XSwap allows liquidity mining, staking, and token swapping in a trustless environment. 
Unlike the modus operandi of centralized exchanges, the DEX has no centralized controlling entity, relying solely on audited smart contracts. 
Furthermore, the developers of XSwap have mentioned that the exchange is using a new model for reliably high liquidity while incorporating an automated market maker (AMM) model. 
Typical of AMM models, the community has the final say, even proposing project development using the XT tokens.
XSwap is compatible with all tokens complying with the ABEYCHAIN ARC-20 standard. 
At the same time, the interoperability of the base layer means users can swap external assets like Bitcoin, ETH, and DOT with XT and tokens listed on the DEX. 
There is further flexibility with XSwap since token holders using non-custodial wallets like MetaMask and the ABEY Wallet can also seamlessly connect to the portal to stake, liquidity mine, or swap tokens.
ABEYCHAIN has over 140k ABEY Addresses, Nominated for the Blockchain Solution of the Year and DeFi Project of the Year
ABEYCHAIN has been rapidly growing in strength since launching in August 2021. 
The network developers say that the platform has been adding 20k ABEY addresses on average. 
In total, there are now over 140k ABEY addresses, an indicator of activity and preference by users and projects seeking to develop with the confidence of security of the base layer. 
The project has been nominated for the Blockchain Solution of the Year and DeFi Project of the Year in the upcoming Europe AIBC Awards on November 16, 2021.
Related posts:
Source: Read Full Article