AlgoBlocks: the Front Page of DeFi Investments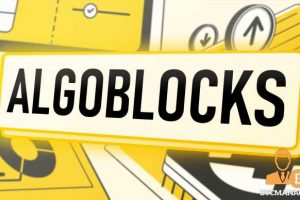 AlgoBlocks "the front page of DeFi" aiming to raise US$1.8 million from seed, private investor and public (IDO) investors since Q3 2021. It's only getting started.
As an all-in-one DeFi management platform, AlgoBlocks aims to simplify the process of interacting with multiple DeFi protocols across different blockchains.
The team is led by the founder, Joseph Kim who has 13+ years of financial services experience and crypto experience in Asia. He previously worked at BC Group, and Citigroup. Alongside him are CTO Kareem Elshahawe from Societe Generale and Datum, and CMO TN Ko from Crypto.com, BTCC, and Facebook.
AlgoBlocks is backed by known partners and investors in the crypto space, such as MEXC Global, Polygon, Palar Capital, LVT Capital, Lancer Capital and Supra Oracles. 
Advantages of switching to the AlgoBlocks DeFi dashboard
1) User-friendly – the platform is made with a user-friendly interface that is understandable even for beginners. We create a seamless experience for you so that your journey in DeFi can be smooth and hassle-free.
2) Create and copy investment templates – not sure where to start? You can copy investment templates from investors who have made gains. You can also create your own for your own future use or to share to earn crypto. 
3) All-in-one DeFi management – it's not just about the one glance view of all your investments in one place. It's also about personalization – getting curated investment recommendations from  the marketplace, managing all your investments under one roof and getting timely intelligence to make informed investment decisions.
Core features of AlgoBlocks
Intelligent All-in-one dashboard 
You can connect your wallet to view, manage and get actionable, real-time alerts on tokens that you own in one glance. 
Marketplace of Automations
You can find curated DeFi investment flow automations in one place — whether it's staking, yield farming, or other innovative investment flows that either you or the community have created.
Swap assets
It's super easy and convenient to swap assets with the click of a button. You can even select how fast the transaction can happen and save on gas prices.
Access to popular dApps
Get access to the most popular decentralized apps in the market, including decentralized exchanges and the hottest NFTs.
Future plans in the DeFi space
Watch out — AlgoBlocks will soon announce the Initial DEX Offering (IDO) this quarter — well within the timeframe that was set in its roadmap. There will be more events to come, including the token generation event, beta MVP launch, the AlgoBlocks staking, and security audit.
Follow AlgoBlocks in its community and social channels to be the first to know about updates
Twitter: https://twitter.com/Algoblockstrade
Telegram: https://t.me/algoblockss
Related posts:
Source: Read Full Article