Cardano Joins Grayscale Digital Large Cap Fund as Third Biggest Component – Altcoins Bitcoin News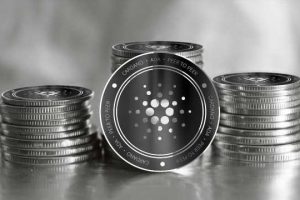 Cardano has been added to Grayscale Investments' large-cap cryptocurrency fund. It is now the third-largest component of the fund after bitcoin and ether.
Grayscale Investments, the world's largest digital currency asset manager, announced Friday the addition of cardano to its Digital Large Cap Fund (OTCQX: GDLC). Grayscale described this fund as "a passive, rules-based strategy that seeks to provide exposure to 70% of the digital asset market."
The announcement followed a quarterly review and rebalancing of the fund. The company explained:
In accordance with the fund's construction criteria, Grayscale has adjusted the fund's portfolio by selling certain amounts of the existing fund components in proportion to their respective weightings and using the cash proceeds to purchase cardano (ADA).
At the end of the day on July 1, the Digital Large Cap Fund's components comprised 67.47% bitcoin (BTC), 25.39% ethereum (ETH), 4.26% cardano (ADA), 1.03% bitcoin cash (BCH), 0.99% litecoin (LTC), and 0.86% chainlink (LINK).
During the April quarterly component weighting update, Grayscale added chainlink to fill the gap left by XRP, which was dropped from the Digital Large Cap Fund as Ripple's lawsuit with the U.S. Securities and Exchange Commission (SEC) heated up.
Grayscale Investments currently has about $30 billion in assets under management (AUM). The company offers 14 investment products. The product with the largest AUM is the Bitcoin Trust (GBTC) which has over $22 billion in assets, followed by the Ethereum Trust with almost $6.9 billion. The Digital Large Cap Fund has approximately $357 million in assets under management.
Early this month, Grayscale announced that it was considering 31 crypto assets for investment products, including ADA. In April, the company announced its intention to convert GBTC into a bitcoin exchange-traded fund (ETF).
Meanwhile, the firm has been saying that it is seeing rising institutional demand for cryptocurrency. "Digital currencies have reached an inflection point," CEO Michael Sonnenshein commented in March. "Investor demand has never been higher, and every day we're seeing new entrants to what has surely become a bona fide asset class."
Source: Read Full Article