Crypto Market Cap Could Reach $2 Trillion by 'Facilitating More Participation': Report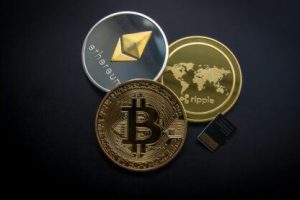 A report from advisory firm Aite Group that was commissioned by the eToro exchange, has revealed the total market capitalization of all cryptocurrencies could reach $2 trillion by "facilitating more participation" and taking down barriers hindering institutional adoption.
The report, based on interviews with 25 institutional market participants, states that the market capitalization of all cryptoassets could reach $2 trillion if more institutional players were to enter the market. These would enter if there was less regulatory uncertainty, a more developed market infrastructure, and fewer security risks.
As CoinTelegraph reports eToro's head of business development, Tomer Niv, was quoted as saying that last year many "institutional investors such as banks and traditional asset managers began to either invest in crypto or seriously consider doing so," and some even touted the asset class as a hedge against inflation.
Niv added:
Only by widening the playing field and facilitating more participation will crypto reach and maintain a market cap of $2 trillion and beyond.
The report pointed to several key factors that could help drive institutional investors to the space, including a "standardised global regulatory regime," and a more reliable market infrastructure. Technical complexity and security concerns surrounding the use of private keys and cold storage were also mentioned.
Niv noted that more needs to be done "from a market infrastructure point of view to make this group of investors feel comfortable joining the crypto ecosystem." He added it's encouraging to see that "the next phase of the crypto industry's evolution is underway with more participation from institutions."
The price of bitcoin hit a new all-time high near $42,000 this month, helping the crypto market's total capitalization surpass $1 trillion for the first time. Its price has been benefitting from growing corporate adoption and PayPal's new service that lets users buy, sell, and hold cryptocurrencies on its platform.
According to a website tracking bitcoin's use in corporations' treasuries, several publicly traded firms now have exposure to BTC,  and some have seen their investments appreciate significantly since they bought the cryptocurrency. MicroStrategy, for example, invested over $1 billion into BTC. The funds are now worth over $2 billion.
Featured image via Pexels.
Source: Read Full Article