Ethereum Close to All-Time High as Google Searches for It Hit New Record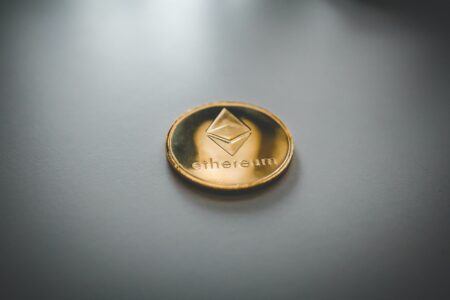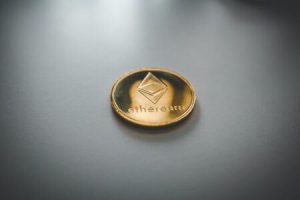 Ethereum, the second-largest cryptocurrency by market capitalization, has entered the list of the top 100' assets by market capitalization as its price has been closing in on its previous all-time high close to $1,400 and as Google searches for it hit a new all-time high.
According to data from AssetDash, Ethereum is currently the 70th largest asset by market capitalization, standing behind Bristol-Myers Squibb Company and Rio Tinto, with a market capitalization of $140.2 billion. It's important to note the list does not include gold or silver, which have larger market caps.
Either way, ETH would still be in the top 100 by market capitalization, despite not being at an all-time high. The cryptocurrency's market capitalization has grown because the amount of ether in circulation has grown significantly since its all-time high in January 2018.
While at the time there were 97.1 million ETH in circulation, there are now over 114.1 million coins in circulation, according to Etherscan data. The market capitalization of the cryptocurrency has been surging as demand for it keeps rising both among institutional and retail investors.
Retail investor interest is often measured using data from Google Trends, as it shows the interest users have in a specific currency or network over time.
While ETH is still closing in on its all-time high, the price of the flagship cryptocurrency bitcoin keeps breaking records. It's now trading at $40,900 according to CryptoCompare data, a new all-time high. BTC's price started rising last year after PayPal revealed it was letting users buy crypto on its platform, and its surge was supported by companies investing in the cryptocurrency.
MicroStrategy, MassMutual, Ruffer Investment, One River, Square, and others have poured millions into BTC as a hedge against inflation and currency debasement. As corporate, institutional, and retail investors keep betting on crypto price predictions have become increasingly bullish.
Former Goldman Sachs executive Raoul Pal has revealed he believes the price of Ethereum (ETH), the second-largest cryptocurrency by market capitalization, could go to $20,000 "this cycle," based on Metcalfe's Law.
Greg King, CEO of crypto firm Osprey Funds, has revealed he believes the price of bitcoin and ether could both double this year, as BTC's break to a new all-time high was part of a larger bull run, he says. King said:
[I] would not be surprised if bitcoin and ethereum log triple-digit gains in 2021, as they did in 2020.
This means King believes the price of both bitcoin and ether could double from December 21 levels by the end of this year, which would put BTC at $59,000 and ETH close to $1,500. These price predictions, he said, are based on continued adoption from publicly traded firms and institutional investors.
Featured image via Unsplash.
Source: Read Full Article