Ethereum Records $4.7 B in Daily Volume at Binance While Rising ETH Fees Raises Concerns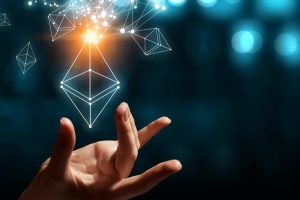 Ethereum's surge above $1,000 to record a new yearly high of $1,153 helped the second-largest cryptocurrency by market cap to record new highs including a market cap over $100 billion for the first time since the last bull run. ETH in its current bullish rally also flipped bitcoin for the highest daily spot trading volume on Binance for a brief period of time with $4.7 Billion volume.
The record session for ETH has brought the altcoin even closer to its previous all-time-high recorded in January of 2018. One more rally of the same intensity could push the second-largest crypto to a new ATH. Ethereum is only 30% down from its ATH of $1,432, the price could soar further as the date for the Ether Futures launch by CME nears.
ETH Continues to Soar Against BTC
Bitcoin might have topped most of the headlines owing to its mammoth rally surging over $34,000 to create a new ATH., however ethereum is the real winner when it comes to year-to-date returns. The second largest cryptocurrency broke a crucial resistance against bitcoin last week at 0.0263 which has surged to 0.0320 by now. The market dominance of Ether is also on the rise in the past week rising over 13.63.
On the other hand, bitcoin dominance is trying to breach 73% and has been rejected on several occasions which might work in favor of altcoins as a declining market dominance of bitcoin often indicate towards a probable alt season.
Ethereum's Rising Gas Fee Could Halt Its Progress?
When everything seems going in favor of ETH, the ghosts of exponential gas fee has come back to haunt the cryptocurrency again. The average gas fee as the demand for the cryptocurrency rose, ranged from $7 to $155 making it impossible for small traders to get their transaction verified. The same problem has haunted Ethereum throughout last year, where in certain exceptional cases a few traders had to pay thousands of dollars for their transaction approval.
The launch of ETH 2.0 promises to take care of the long pertaining issue, however the launch of the new PoS based network would take at-least another two years and till then the developers must come with a temporary solution to avoid unnecessary congestion especially at these times when the demand for ETH is skyrocketing.
To keep track of DeFi updates in real time, check out our DeFi news feed Here.
Source: Read Full Article