Ethereum Whale Addresses With Over 10,000 ETH Continue to Grow In Numbers, Price Holds Above $1000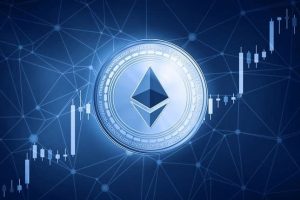 Just as the cryptocurrency market correction eroded more than $150 billion in a single day on Monday, January 8, Ethereum too corrected more than 15%. However, after approaching closer to its all-time high of $1400 earlier on Sunday, ETH has still managed to hold above major support of $1000. At press time, ETH is trading at $1092 with a market cap of $123 billion.
Interestingly, the recent price correction has given a chance for whales to accumulate further. The total number of Ethereum Addresses holding more than 10,000-plus ETH coins has surged by nearly 5% in the last two weeks as per on-chain data provider Santiment.
Another data shows that despite the recent correction, the bulls with ETH long positions are still overwhelming the shorts. The contract funding rates on the BitMex crypto exchange are still overleveraged towards the longs.
The on-chain data provider further notes that the "BTC and ETH indicate that longs are still paying shorts by a wide margin. When short investments begin to catch up, or longs die down, this will be the market fear that the savvy bulls are waiting for".
Ethereum (ETH) Institutional Interest
In recent times, institutions have started warming up to Ethereum (ETH) as many analysts have already predicted a bullish 2021 for ETH. The CME ETH Futures Contracts will go live next month in February 2021 and we can possibly see large institutional activity post that.
On the other hand, developments with Ethereum 2.0 seem to be going well as it is now the third-largest staking network after Cardano and Polkadot in terms of total value staked.
Just as more participants continue joining the crypto market, Ethereum co-founder Vitalik Buterin has spoken about the need for better security wallets that remains a long-time challenge for the crypto industry. In his latest blog-post, Buterin also calls for the adoption of social security wallets.
To keep track of DeFi updates in real time, check out our DeFi news feed Here.
Source: Read Full Article