New Highs Inbound: Ethereum is About to See an Explosive Rally Against BTC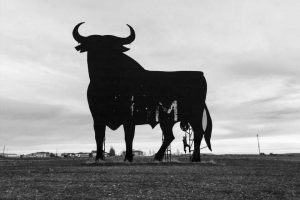 Ethereum's price action has been strikingly similar to that of Bitcoin's as of late
The crypto is once again showing strong signs of correlation to BTC, which has caused it to see some relatively choppy trading as of late
It has continued gaining some slight ground against BTC, although it is now pushing up against resistance on its BTC trading pair
It is also nearing a few key USD resistance levels as well, with bears trying to guard $1,250 and $1,300
A clear break above both of these levels could spark a parabolic move that leads it significantly higher
One trader is expecting this type of breakout rally to take place in the near-term, noting that he is watching for serious outperformance of BTC
Ethereum has been struggling to break free of Bitcoin's grasp, which has caused it to see some relative consolidation throughout the past couple of weeks.
It currently faces some resistance between $1,250 and $1,300, just a hair above where it is trading.
Much like BTC, Ethereum dips have all been aggressively absorbed by buyers, which is a positive sign.
One trader is now watching for ETH to see massive upside against both BTC and USD in the near-term, noting that it is on the cusp of breaking a few key levels.
Ethereum Consolidates as Bulls Struggle to Break Key Resistance 
At the time of writing, Ethereum is trading up just over 1% at its current price of $1,240. This is around where it has been trading throughout the past couple of days.
The resistance just above its current price at $1,250 is intense, as it has been hampering the cryptocurrency's growth over the past few days and weeks.
Breaking this level will open the gates for a test of $1,300, which is another key level that should be closely watched in the near-term.
Analyst Claims ETH Likely to Break Free of BTC Correlation 
One analyst mused the possibility that Ethereum will soon break free from its BTC correlation and rally higher.
He notes that the cryptocurrency's "shackles" are soon to be released, which could lead it to see some serious upside in the mid-term.
"ETH: I'm sure if Eth wasn't as tied to BTC as it is (due to being #1 and #2) It would have printed ATH USD a while ago. However, I think it's shackles are soon to be released and the BTC pair looks very strong. BTC must prepare to be ratio'd."
Image Courtesy of Resolute. Source: ETHBTC on TradingView.
The coming few days should shine a light on where the market will trend in the mid-term, as any Bitcoin weakness could contribute to that of Ethereum and hamper its growth.
Featured image from Unsplash.
Charts from TradingView.
Source: Read Full Article