Tether Reduces its Commercial Paper Holdings in Favor of US Treasuries for its Reserves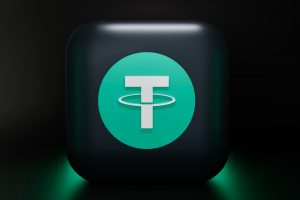 Tether Issues a Statement Explaining that USDT has Withstood other Black Swan Events
The depegging of Tether and the subsequent anxiety surrounding the future of USDT resulted in the team at the company issuing a statement to allay any fears in the markets. They explained that it was 'business as usual [for USDT] amid some expected market panic following this week's market movements.'
In addition, the team at Tether explained that USDT redemption continues at a 1:1 ratio with the US Dollar. They also added that this was not the first time Tether's stability had been tested. They said:
Tether has maintained its stability through multiple black swan events and highly volatile market conditions and even in its darkest days Tether has never once failed to honour a redemption request from any of its verified customers. Tether will continue to do so which has always been its practice.

Tether is the most liquid stablecoin in the market, backed by a strong, conservative portfolio that consists of cash & cash equivalents, such as short-term treasury bills, money market funds, and commercial paper holdings from A-2 and above rated issuers.
[Feature image courtesy of Unsplash.com]
Source: Read Full Article