As Bitcoin Moves Higher, American Rapper Meek Mill Urges Everyone To Learn About Crypto "ASAP"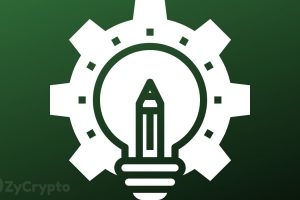 A top American rapper with 10.5 million followers on Twitter says he wants everyone close to him to learn about cryptocurrency and stocks as soon as possible. In a tweet, the rapper wrote:
"I need everybody that rock wit me to learn about stocks and cryptocurrency!!!!!! ASAP!!!!!!"
Apparently, this is the first time Mill is tweeting about cryptocurrency. However, he has invested in stocks which he says he likes making money from. As it is his first time speaking about crypto, this is a big moment for the crypto community which is calling on him to bring about the crypto revolution through music.
He is however not the first top musician to show interest in crypto. RnB singer Akon has also been interested in cryptocurrency for some time now. He has even launched his own cryptocurrency known as Akoin of which he is the co-founder and CEO. The singer of Senegalese origin is embarking on a project to build a "futuristic cryptocurrency themed city" known as Akon City in Senegal.
In 2018, it was also reported that Jay Z expanded his investment portfolio to include cryptocurrency. The rapper has also mentioned Bitcoin in one of his songs which has attracted a lot of attention from the crypto community. These are just a few instances of celebrities' involvement with cryptocurrency.
Meanwhile, many major mainstream investors have gone into crypto, some of them buying particularly Bitcoin worth millions of dollars. Corporate organizations have also bought the asset and included it in their portfolio. As of October 2020, it was reported that over $500 million worth of Bitcoin is already being held on corporate balance sheets. The current bull market is attributed to this inflow of investments from corporate organizations.
Mill's tweet has generated responses from his followers, some of which have shown interest in exploring crypto as an investment for the first time. With such participation of celebrities in creating awareness on crypto, the ecosystem could develop significantly in the near future and crypto may be on its way to becoming a mainstream investment.
Source: Read Full Article