Bitcoin Price Could Hit $150,000 Due to Lack of 'Resistance', Analyst Says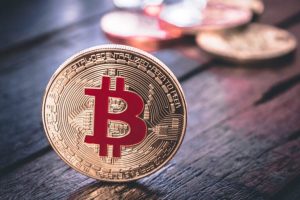 Inside Edge Capital Management founder Todd Gordon has revealed he believes the price of bitcoin could move to $150,000 in the future, as there's no resistance for the cryptocurrency's price to move up after it breaks past its all-time high above $69,000.
Speaking on CNBC's "Trading Nation," Gordon noted he believes cryptocurrencies should be a small part of investors' portfolios. He revealed his own portfolio has a 3% allocation to various digital assets. As for bitcoin's price performance, Gordon said:
We actually don't have resistance until about [$125,000] to $150,000 so I don't it'll get there [$100,000].
The trader added bitcoin's volatility is extremely high and, as such, investors should be cautious when investing in the sector. Nevertheless, he pointed to numerous upside catalysts that could help BTC move past six-figure territory over time.
Gordon pointed to Apple CEO Tim Cook owning cryptocurrency and being "interested in it for a while," and to China's cryptocurrency ban leading to a rise of mining operations in the United  States as catalysts helping BTC's price rise. He noted he is bullish but added that "volatility is so extreme" investors should "be careful and understand" what they're dealing with.
Bitcoin's price has recently dropped to trade close to $58,500 amid a wider market sell-off that saw the cryptocurrency space lose close to $400 billion in value after it briefly surpassed a market capitalization of $3 trillion.
Some investors are still bullish on BTC despite the drop. As CryptoGlobe reported Carlos Maslatón, an early cryptocurrency adopter from Argentina who previously worked as head of treasury at cryptocurrency wallet Xapo, has revealed he believes the price of bitcoin could hit $1 million by 2026.
At La Bit Conf, a key cryptocurrency conference in Latin America, Maslatón made the price prediction, which he has been defending for a while. During his presentation, the Argentine technical analyst and lawyer predicted the bull market that started in November 2018 would continue until it hit $1 million in 2026.
Bitcoin's third-largest whale address has added 207 BTC, worth over $12 million, to its stash after the price of the flagship cryptocurrency started dropping to $60,000.
According to blockchain data, the whale currently has over 108,500 BTC in its 1P5ZEDWTKTFGxQjZphgWPQUpe554WKDfHQ wallet and has been steadily accumulating bitcoin to add to it since at least early 2019. The whale's holdings are worth over $6 billion.
DISCLAIMER
The views and opinions expressed by the author, or any people mentioned in this article, are for informational purposes only, and they do not constitute financial, investment, or other advice. Investing in or trading cryptoassets comes with a risk of financial loss.
IMAGE CREDIT
Featured Image via Pixabay
Source: Read Full Article