Bitcoin's Price Is Going to Crash to $10,000, Says Former Crypto Bull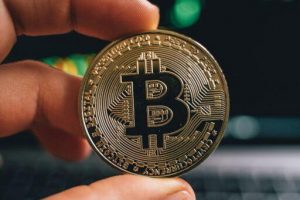 ADVFN CEO Clem Chambers has stopped being extremely bullish on bitcoin to now being bearish and claiming the cryptocurrency's price will drop to $10,000 as part of a cycle BTC tends to repeat in its history.
During an interview with Stansberry Research Chambers, who in 2018 predicted the cryptocurrency was moving back to $20,000 and added that if "the market mechanism of the asset remains viral" it could go to $200,000 or even $2 million, revealed his bearish position claiming he held it "pretty much since the top."
Per his words, he sees the price of bitcoin moving to $20,000 in the near future, and believes the bear market will end when it bottoms at $10,000, with $12,000 to $13,000 also being within his range for the market's bottom.
https://youtube.com/watch?v=iSYRPFls5Qs%3Ffeature%3Doembed
His position, he says, is based on bitcoin doing "the same old patterns time and again." Per his words, in 2011, 2015, 2017, and ow 2021 bitcoin has made the same exact pattern after the halving. It "goes up like a rocket and comes down like a rock."
When it drops like a rock, he said, it bottoms at "roughly double" the previous market's low. Per his words the market last time bottomed at an average of $5,000, which means it will now bottom at $10,000.
The market, he said, would have topped at $40,000 this time if the institutions did not start investing in bitcoin and took it to the $60,000 mark. Chambers added:
The actual shape of the progress is exactly the same. I predicted the rise because the beginning of the rise is exactly the same as the beginning of the rise last time around. I said 'look, it's the same pattern again it's going to go through the roof'… It's almost like you've got a chart from a time traveller in front of you.
The CEO noted he expects a crypto winter in the near future with bitcoin potentially dropping below five digits before traders capitulate. Ethereum, meanwhile, could drop to $800 to $900 for an extended period before recovering.
Chambers claimed the crypto winter is "already here" and if traders hold long positions "it's just going to get worse and worse and worse." To him, the drop is exciting because investors can build up positions through dollar-cost averaging through an extended period while waiting for the next surge, which could be after the next halving.
He noted he plans to use that strategy to buy over three years until he has an "enormous position" before the next bull run, so he can sell BTC when it's trading at $90,000 or more when the cycle repeats.
DISCLAIMER
The views and opinions expressed by the author, or any people mentioned in this article, are for informational purposes only, and they do not constitute financial, investment, or other advice. Investing in or trading cryptoassets comes with a risk of financial loss.
IMAGE CREDIT
Featured image via Pexels
Source: Read Full Article