Bull Case Grows: Millions of Bitcoin are Being Sent to Dormant Accumulation Addresses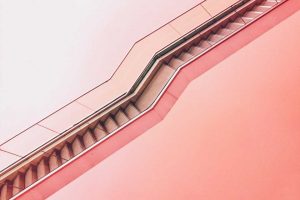 Bitcoin's price action has remained rather stagnant throughout the past couple of days, with bulls being unable to catalyze a break above $40,000 on the first attempt
The selling pressure here remains quite significant, and whether or not this level can be firmly broken above could set the tone for its mid-term trend
From a technical perspective, Bitcoin's short-term outlook remains somewhat unclear, as it is currently moving lower despite bullishness amongst altcoins
It may soon reclaim some of its dominance over the market and soar higher, but the resistance at $40,000 remains a major hurdle
One on-chain analyst is now noting that there's nearly 3 million BTC currently held in accumulation addresses, up 17% in the past year. This is a bullish fundamental sign for the crypto
Bitcoin has been struggling to gain any serious momentum throughout the past few days and weeks, with sellers building massive resistance around $40,000.
The crypto has posted a strong rebound from its recent lows of $30,000 set last week, but it remains largely unclear whether or not the v-shaped recovery seen in the time since is enough to spark a new wave of growth.
One on-chain analyst is noting that, despite technical uncertainty, Bitcoin remains fundamentally bullish. He is pointing to a continuous rise in Bitcoin accumulation addresses, noting that this suggests that continued growth is imminent.
Bitcoin Slides Lower Following $40,000 Rejection
At the time of writing, Bitcoin is trading down over 5% at its current price of $37,120. This marks a notable decline from its recent highs of $40,000 that were tapped yesterday.
The selling pressure here remains, for the time being, insurmountable, and any continued downside may prove to be grave for the entire market.
BTC Sees Strong Retail Accumulation Trend  
One bullish trend currently underpinning Bitcoin's growth is a rapidly growing accumulation pattern amongst retail investors.
This is elucidated by the number of so-called "accumulation addresses" that the crypto has, which currently contain 2.7 million dormant BTC.
"2.7 million $BTC are held in accumulation addresses – that's an increase of 17% in the past year. These are addresses that have received at least 2 incoming transactions and have never spend funds. Miner and exchange addresses are excluded," one on-chain analyst said.
Image Courtesy of Rafael Shultze-Kraft. Source: Glassnode.
If this pattern continues, it could keep providing Bitcoin with an undercurrent of strength that ultimately allows it to see significantly further long-term upside.
Featured image from Unsplash.
Pricing data from TradingView.
Source: Read Full Article