Buying A Tesla With Bitcoin May Soon Become Reality As Elon Musk Hints At Accepting Crypto For Payments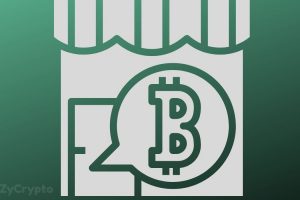 The richest man in the world set Twitter ablaze in a recent tweet in which he declared that he approves of being paid in the world's most valued digital currency Bitcoin. When Bitcoin author Ben Mezrich took to his Twitter page to say that he wouldn't mind getting paid in Bitcoin, he couldn't have guessed that the man with the highest net worth in the world would find his tweet, or much less respond to it.
Of course, Crypto-Twitter lost control. Analysts, traders, and industry players alike hailed and rejoiced in excitement. While many took it as the long-awaited hint needed to conclude that Musk was indeed interested in Bitcoin and in owning some, others maintain that the billionaire might already be one of the existing Bitcoin whales. 
Getting Elon Musk to buy Bitcoin may not be such an easy task after all. Musk may not directly purchase Bitcoin, but getting paid in Bitcoin is possible only if Musk's companies begin to adopt the digital asset. Many analysts have proposed that accepting Bitcoin as payment for Tesla vehicles may help to boost its value, but as we've seen over the past week, the company did not need a crypto-asset to send it to the moon.
Although this doesn't imply that Bitcoin couldn't catapult Tesla to new highs, in fact over the last one year we've seen Software company Microstrategy benefit from investment returns in a very short period, Musk may be more concerned about stability.
Bitcoin managed to break new highs after 3 years of testing $19,000. The market has only recently made a U-turn and at this crucial point, a massive retracement, as well as a major upsurge is still possible. For any incoming investors, a strong momentum going further, in order to maintain current and future highs is the perfect entry point for whales, including Musk.
It's not unusual for big companies to acquire digital assets and keep them private. In fact, many companies maintain privacy while they keep watching on the market movement. Companies only tend to reveal their crypto-holdings when it begins to pay off.
The impact of big companies like Tesla accepting Bitcoin will send shock waves throughout the entire fintech community. Once before, Musk had explained that Bitcoin's volatile state may not be the most beneficial for his company, but his recent declarations about Bitcoin may mean that Musk is still keeping an open mind.
Source: Read Full Article