Caribbean Nation Saint Kitts and Nevis Could Make $BCH Legal Tender in 2023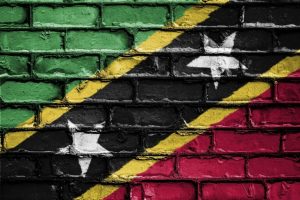 Dr. Terrance Drew, the prime minister of dual-island Caribbean country Saint Kitts and Nevis (officially the Federation of Saint Christopher and Nevis), reportedly made the shocking announcement on 12 November 2012.
El Salvador and Bitcoin
As you may know, on 5 June 2021, Zap Solutions (a Bitcoin payments startup that uses the Lightning Network) Founder and CEO Jack Mallers announced at Miami's Bitcoin 2021 conference that El Salvador's government wanted to pass legislation to make Bitcoin legal tender (alongside the U.S. dollar).
During his talk, an emotional Mallers presented a recorded video message from President Bukele and read out a small passage from the proposed bill. Mallers went on to say that his firm would be opening an innovations centre in El Salvador with the help of Blockstream.
On 9 June 2021, this proposed bill got passed by the Legislative Assembly (with 62 out 84 voting in favor of it).
Then, on 25 June 2021, Reuters published a report that said El Salvador President Nayib Bukele had announced during a national address on 24 June 2021 that "Bitcoin Law" would become effective on 7 September 2021.
On 6 September 2021, President Bukele announced that his country had bought its first 200 bitcoins and they planned to buy "a lot more".
Since September 2021, El Salvador has made 11 purchases of Bitcoin, with the country estimated to have bought a total of 2,381 bitcoins. The last $BTC purchase took place on 30 June 2022, when El Salvador bought 80 coins at an average price of $19,000.
Saint Kitts and Nevis's Plans for Bitcoin Cash
According to a CoinDesk report published earlier today (14 November 2022), Terrance Drew, who also happens to be the finance minister of the small Caribbean nation, said at the Bitcoin Cash 2022 Conference on 12 November 2022:
"Our nation has always been forward thinking nation and a leader in exploring new industries… I welcome the opportunity to dialogue further, with a view to exploring future opportunities to engage in bitcoin cash mining, and making bitcoin cash legal tender here in St. Kitts and Nevis by March 2023, once safeguards to our country and our people are guaranteed."
https://youtube.com/watch?v=1W0-N_0K6jQ%3Ffeature%3Doembed
It is worth pointing out that Bitcoin Cash advocate Roger Ver is a resident of Saint Kitts and Nevis. On 11 November 2022, Ver sent out the following tweet:
Per data by TradingView, currently (i.e. at 1:24 p.m. UTC on 14 November 2022), $BCH is trading around $104.22, up 3.88% in the past 24-hour period.
Image Credit
Featured Image via Pixabay
Source: Read Full Article