Crypto Analyst Lark Davis Says "Don't Sell" Your Bitcoins to BlackRock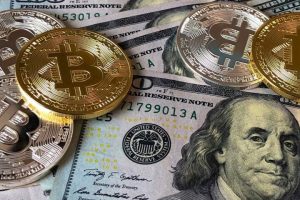 Highly popular New Zealand based crypto analyst said earlier today (August 5) talked about the strategic partnership between Coinbase and BlackRock (the world's top asset management firm by total AUM) that was announced yesterday.
BlackRock, which was founded in 1988, started with just eight people working in one room. It made its Initial Public Offering on the New York Stock Exchange on 1 October 1999 at $14 a share.In 2006, BlackRock acquired Merrill Lynch Investment Management. Then in 2009, it acquired Barclay's Global Investors (BGI), "becoming the world's largest asset manager, with employees in 24 countries." As of the end of Q2 2022, BlackRock had $8.48 trillion in assets under management (AUM).
On Thursday (August 4), Coinbase's Brett Tejpaul (who is Head of Coinbase Institutional) and Greg Tusar (who is Head of Institutional Product) published a blog post, in which they stated that "Coinbase and BlackRock to create new access points for institutional crypto adoption by connecting Coinbase Prime and Aladdin."
The blog post went on to say that "Coinbase is partnering with BlackRock, the world's largest asset manager, to provide institutional clients of Aladdin®, BlackRock's end-to-end investment management platform, with direct access to crypto, starting with bitcoin, through connectivity with Coinbase Prime." Apparently, Coinbase Prime will "provide crypto trading, custody, prime brokerage, and reporting capabilities to Aladdin's Institutional client base who are also clients of Coinbase."
Joseph Chalom, Global Head of Strategic Ecosystem Partnerships at BlackRock, had this to say:
"Our institutional clients are increasingly interested in gaining exposure to digital asset markets and are focused on how to efficiently manage the operational lifecycle of these assets. This connectivity with Aladdin will allow clients to manage their bitcoin exposures directly in their existing portfolio management and trading workflows for a whole portfolio view of risk across asset classes."
Well, earlier today, Davis sent out this tweet to his over one million followers:
Image Credit
Featured Image via Pixabay.com
Source: Read Full Article