Crypto.com Suffers $15 Mln Theft In Cryptocurrency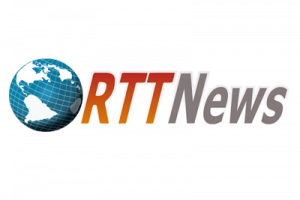 Singapore-based cryptocurrency exchange Crypto.com had to pause operations on January 17 after some of its users reported unauthorized activity on their accounts. As per reports, the exchange was hacked out of $15 million earlier this week.
The company has said that the funds of its millions of users are safe while it has not confirmed whether the theft has happened on the exchange itself. The company has tried to downplay the entire scenario and is yet to even recognize the incident as a hack.
The exchange tweeted, "We have a small number of users reporting suspicious activity on their accounts. We will be pausing withdrawals shortly, as our team is investigating. All funds are safe." and then after almost 14 hours, the company announced, "Update: Withdrawal services have been restored. All funds are safe. It will take time to clear the backlogs. We appreciate your patience."
According to Peckshiled, a blockchain research agency, the laundering started earlier on Monday and the hacker managed to secure $15 million through 4,830 ETH. The report shows that the miscreant then proceeded to send the coins through TornadoCash, a coin-mixer service to mask the transaction source and destinations. It happened through 48 deposits of 100 ETH each followed by three deposits of 10 ETH each.
The exchange reported Monday that it is going to pause the transactions to stop the breach. The operation was restored later but all the users had to re-enter the two-factor authentications to log in to their accounts.
Crypto.com CEO Kris Marszalek said, "We will share a full post mortem after the internal investigation is completed." The exchange is one of the biggest in the world and is used by millions of US citizens. It has recently spent $700 million to rename the iconic home court of the Los Angeles Lakers, the Staples Center to Crypto.com Arena, and has also struck a sponsorship deal with the women's soccer team, LA Angel City FC.
Source: Read Full Article