Cryptos Firm As ETF Hopes Limit Fed Fears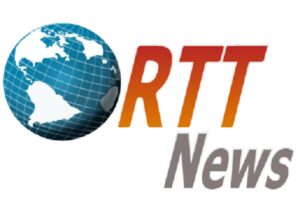 Crypto markets are trading half a percent above the flatline early on Thursday as hopes of a spot Bitcoin ETF approval by the SEC eclipsed Fed fears triggered by the hawkish tone in the recently released FOMC minutes.
Recent positive comments on Bitcoin by BlackRock's CEO Larry Fink added to the ETF frenzy. Larry Fink had recently described cryptocurrency as digital gold and Bitcoin as an international asset. He also expressed the hope that the ETF would democratize Bitcoin and other crypto assets and make them cheaper and more accessible to investors.
In response to observations by SEC, some ETF applicants have revised their filings related to the proposed products. Markets now await the response from the SEC. Meanwhile reports indicate that BlackRock, Fidelity and other spot Bitcoin ETF applicants are planning to meet the U.S. SEC next week.
Though the minutes of the Fed released on Wednesday revealed a unanimous decision to skip a rate hike, the hawkish guidance dampened sentiment. The minutes revealed that all participants continued to anticipate that, with inflation still well above the FOMC's 2 percent goal and the labor market remaining very tight, maintaining a restrictive stance for monetary policy was considered appropriate to achieve the Committee's objectives.
The next meeting of the FOMC is scheduled for July 26 and 27. According to the CME FedWatch tool, the expectations of a quarter-point rate hike by the Fed is high at 92.4 percent. It was 90.5 percent a day earlier and 89.3 percent a week earlier.
The Dollar Index, a measure of the Dollar's relative strength has however dropped 0.26 percent to 103.10, from 103.37 a day earlier.
Overall crypto market capitalization has risen to $1.19 trillion, from $1.18 trillion a day earlier.
Bitcoin (BTC) rallied 1.2 percent overnight to trade at $30,601.57. The 24-hour trading range was between $31,460.05 and $30,225.61. The rally also helped Bitcoin to recoup crypto market dominance and rise to 49.87 percent of the market, from 49.60 percent a day earlier.
Leading alternate coin Ethereum (Ether) too recorded gains of 0.33 percent over the past 24 hours. The 24-hour trading range was between $1,956.01 and $1,894.64. Ether's market dominance however slipped to 19.18 percent, from 19.27 percent a day earlier.
4th ranked BNB (BNB) gained half a percent in the past 24 hours. The cryptocurrency is currently changing hands at $239.27. It is the highest ranking crypto to trade with losses on a year-to-date basis.
6th ranked XRP (XRP) dropped 0.3 percent overnight. It also yet to recoup 5 percent losses made over the past 30 days.
7th ranked Cardano (ADA) has gained 0.7 percent overnight. It is also saddled with losses of close to 17 percent over the past 30 days. Year-to-date gains however exceed 14 percent.
8th ranked Dogecoin (DOGE) edged higher 0.13 percent overnight but is yet to recover losses of more than 5 percent on a year-to-date basis.
9th ranked Solana (SOL) recorded a massive overnight jump of 5.6 percent to trade at $19.79. SOL has rallied more than 97 percent in 2023.
10th ranked Litecoin (LTC) has shed more than 1 percent overnight. The cryptocurrency has however gained more than 18 percent in the past week. Year-to-date gains exceed 42 percent.
62nd ranked eCash (XEC) is the top gainer with an overnight rally of 17.9 percent. 14th ranked Bitcoin Cash (BCH) has also added 10.5 percent.
96th ranked Zilliqa (ZIL) is the greatest laggard with an overnight decline of 3.3 percent.
For More Cryptocurrency News, visit rttnews.com
Source: Read Full Article