Cryptos Fret About Inflation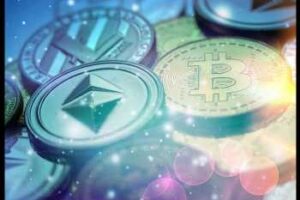 Crypto markets remain subdued early on Tuesday amidst anxiety ahead of the release of the CPI numbers from the U.S.
With the Fed's clear guidance that its actions would be dependent on incoming information including those on inflation and labor market, markets are in a cautious mood. Markets expect the headline inflation to be steady at 5 percent whereas core inflation is seen edging down from 5.6 percent to 5.5 percent.
Overall crypto market capitalization has fallen to $1.14 trillion, from $1.15 trillion a day earlier.
Bitcoin is trading at $27,753.56, down 0.2 percent in the past 24 hours and 1.3 percent on a weekly basis. Year-to-date gains have fallen to 67 percent. Bitcoin currently dominates almost 47 percent of the overall crypto market.
Ethereum is trading at $1,848.04, down 0.5 percent on an overnight basis. Ethereum, which dominates 19.4 percent of the overall crypto market has gained almost 54 percent in 2023.
4th ranked BNB (BNB) shed 0.6 percent overnight and 3.1 percent in the past week.
6th ranked XRP (XRP) lost 2.2 percent overnight and 7.8 percent on a weekly basis.
7th ranked Cardano (ADA) declined 0.8 percent in the past 24 hours and 5.1 percent in the past week.
8th ranked Dogecoin (DOGE) lost 2.1 percent in the past 24 hours but is trailing the levels a week ago by as much as 6.6 percent.
9th ranked Polygon (MATIC) dropped 4.5 percent overnight resulting in a loss of around 7 percent on a weekly basis.
10th ranked Solana (SOL) erased 1.6 percent overnight, but weekly losses exceed 5 percent.
59th ranked Bitcoin SV (BSV) topped with overnight gains of more than 25 percent and is currently trading at $38.19. The crypto coin has rebounded after touching an all-time low of $29.46 on Monday.
33rd ranked Lido DAO (LDO) and 90th ranked Kava (KAVA) followed with gains of more than 10 percent in the past 24 hours. 27th ranked Bitcoin Cash (BCH) too gained close to 8 percent in the past 24 hours.
94th ranked WOO Network (WOO) is the greatest laggard with an overnight decline of more than 15 percent. 45th ranked Stacks (STX) shed more than 12 percent overnight.
Meanwhile, the CoinShares' Digital Asset Fund Flows Weekly report on institutional investments showed a fall in activity, with an outflow of $54 million for the week ended May 5. Of this, Bitcoin products accounted for outflows of $31.8 million whereas Short Bitcoin products recorded outflows of $23.1 million.
The country-wise analysis shows outflows of $27.1 million in Germany, Canada recorded outflows of $19.6 million followed by United States that recorded outflows of $4.5 million. Cumulative AUM stood at $34.24 billion.
For More Cryptocurrency News, visit rttnews.com
Source: Read Full Article