Cryptos Reverse Recent Gains As SEC Defers BTC Spot ETF Decision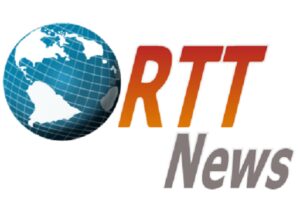 Crypto rally triggered by Grayscale Investments securing a favorable court ruling against the SEC fizzled amidst reports of SEC deferring its decision on approval of some Bitcoin Spot ETF applications. Overall crypto market capitalization is currently at $1.05 trillion, versus $1.09 trillion a day earlier.
Hopes of an SEC approval for a Bitcoin Spot ETF product had gained ground after the recent court ruling which sided with Grayscale investments' plea for a review of the SEC's order declining a spot ETF approval. Though the extent of impact of a spot ETF product approval on the overall cryptocurrency market capitalization is uncertain, an approval for such a product is keenly anticipated by the crypto community.
A spot bitcoin ETF product is widely expected to provide a boost to the crypto industry as traditional investors would be attracted to the crypto space without having to invest directly in Bitcoin or worrying about self-custody or having to deal with a cryptocurrency exchange. As ETFs are regulated investment products in the U.S., a Bitcoin Spot ETF is also expected to provide higher level of regulatory oversight and legitimacy to the product. The level of consumer protection would also be higher than when investing directly in the cryptocurrency market.
The SEC has however, been citing investor protection and public interest considerations to deny approval for spot ETF products till date. Several Bitcoin Futures- linked ETFs are however available in the market.
Anxiety ahead of the monthly job market update from the U.S. also contributed to the downtick in the crypto space.
The U.S. economy is expected to have created 170 thousand jobs in the month of August 2023, versus 187 thousand in July. The unemployment rate is however seen steady at 3.5 percent. The update from the U.S. Bureau of Labor Statistics is expected to indicate the strength of the labor market and whether the headroom available to the Fed to raise rates further has increased or decreased. An update on the manufacturing sector's PMI reading is also expected later on Friday.
Meanwhile, data released on Thursday had revealed the Fed's preferred PCE – based inflation readings for July rise on expected lines. As expected, the y-o-y Core PCE Price Index increased by 4.2 percent versus 4.1 percent in the previous month. The headline annual reading also jumped as expected to 3.3 percent, from 3 percent in the previous month. Consumer price inflation data released earlier had also revealed a headline reading of 3.2 percent and core CPI of 4.7 percent.
Despite uncertainty regarding how the inflation and job market updates would sway the Fed's decision, data from the CME FedWatch tool shows that markets overwhelmingly expect the Fed to skip a rate hike in September and opt for a hike either in November or December. The probability for a pause in September is currently at 89 percent, versus 80 percent a week earlier. The probability for a rate hike to 550-575 basis points, from the current level of 525-550 basis points is currently at 11 percent for the September review, 41 percent for the November meeting and 36 percent for the FOMC due in December.
An increase in interest rates bodes ill for risk assets including cryptocurrencies as it increases the opportunity cost of holding non-interest-bearing cryptocurrencies.
Close to 90 percent of the top 100 cryptocurrencies are trading in the overnight red zone. 11th ranked Toncoin (TON), 72nd ranked IOTA (MIOTA), 60th ranked THORChain (RUNE) and 10th ranked TRON (TRX) decoupled from the market and are trading deep in the green zone. TON surged 3.1 percent, followed by MIOTA that added more than 2 percent. RUNE and TRX, both added more than 1 percent.
Bitcoin (BTC), the leading cryptocurrency has shed 4.2 percent overnight to trade at $26,053.52. Year-to-date gains have fallen to a little less than 57 percent.
Ethereum is currently changing hands at $1,647.23, having erased more than 3.5 percent overnight. Year-to-date gains are a little less than 37 percent.
Bitcoin dominates 48.35 percent of the overall crypto market followed by Ethereum which accounts for 18.87 percent.
4th ranked BNB (BNB) declined 4.1 percent overnight. It is yet to recoup the more than 12 percent loss made on a year-to-date basis.
5th ranked XRP (XRP) shed 3.5 percent but is still holding on to gains of 49 percent in 2023.
7th ranked Cardano (ADA) has dropped 2.4 percent overnight. Year-to-date gains however are close to 3 percent.
8th ranked Dogecoin (DOGE) erased 3.8 percent overnight. It has however gained more than 2.5 percent over the past week. DOGE has shed more than 9 percent in 2023.
9th ranked Solana (SOL) shed 4.6 percent overnight. It has however gained more than 98 percent in 2023.
85th ranked KuCoin Token (KCS) was the biggest laggard, shedding more than 9 percent overnight.
For More Cryptocurrency News, visit rttnews.com
Source: Read Full Article