Grayscale Bitcoin Holdings Have Expanded Even More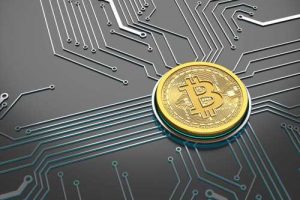 With bitcoin's sudden surge back into the $40,000 range (it's currently pulled back a little to just over $39,000 at press time), the currency appears to be back on its feet and is taking companies like Grayscale along for the ride.
Grayscale Is Holding More Bitcoin Thanks to the Price Surge
Grayscale is one of the largest institutions backing bitcoin. It was recently reported that the company holds approximately three percent of the world's BTC units, and its custody services are second to none. With the recent surge of BTC back to around $40K, it is estimated that the amount of crypto the company holds for its clients is just over $20 billion.
This is a massive difference from where Grayscale stood at around this time in 2020. During the first month of that year, the firm's crypto holdings were only at around $2 billion, which means that the figure has grown by roughly ten times its original size in approximately 12 months.
In addition, while the firm holds several cryptocurrencies – including Ethereum – it is explained in a new report that much of the digital assets Grayscale holds are based in bitcoin, with the world's number one digital asset accounting for as much as $17.5 billion of the company's digital holdings. On average, the company takes in about $90 million in new assets per week.
The surge – as stated by analysts in the past – appears to be stemming from newfound respect for crypto amongst institutional and professional players. 2020 saw much of this respect come to life as companies like MassMutual, MicroStrategy and Stone Ridge invested hundreds of millions of dollars into what was at one point considered a highly volatile, speculative, and even dangerous currency.
But now, the attitude towards crypto has changed. Thanks to the ongoing coronavirus pandemic, many companies and individuals alike do not see bitcoin as something that is risky, but rather as the only sane asset in an insane world. With inflation on the rise and the global economy suffering, many enterprises now view bitcoin as something that can stabilize and protect wealth during times of strife. Bitcoin, for the first time in its short yet significant history, is being viewed as a hedge tool of sorts.
Could an ETF Affect Everything?
The report estimates that approximately 86 percent of Grayscale's crypto holdings belong to institutions rather than retailers, with much of the BTC burst coming in the fourth quarter of 2020.
Financial giant JPMorgan has commented, however, that the happy word Grayscale has created for itself could come crashing down should the Securities and Exchange Commission (SEC) ever approve a BTC exchange-traded fund (ETF), which it's expected to do this year. This could harshly affect companies like Grayscale, which right now are largely benefiting due to bitcoin institutional monopolies, and many clients may be tempted to pull their money out and take advantage of the newfound ETF.
Source: Read Full Article