Institutional Buyers May Be Defending Bitcoin from Breaking Below $30,000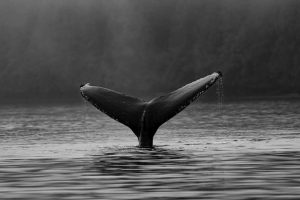 Bitcoin has seen a strong rebound today, with bulls defending against a deeper selloff as the crypto neared the lower-$30,000 region overnight
Where the entire market heads in the short-term will undoubtedly depend on BTC and its continued reaction to its key near-term support
So far, the buying pressure seen between $30,000 and $33,000 has been promising and could indicate that further upside is imminent
One on-chain analyst is also noting that this happens to be the price region where tons of institutional buyers had entered earlier this month
As such, these groups may be ardently defending against a drop below this level
Bitcoin and the entire crypto market have been facing an intense bout of selling pressure throughout the past several days.
This caused Ethereum to retrace by as much as 40% from its highs at one point, which Bitcoin saw a similar decline as it broke below $40,000 and reeled down towards $30,000.
BTC has yet to break below this key support level, and one analyst believes that institutions may be the ones defending it against seeing further downside.
Bitcoin Gains Momentum as Bulls Spark Trend Reversal 
Overnight, Bitcoin witnessed a sharp inflow of buying pressure that helped alleviate some recent selling pressure.
This allowed the cryptocurrency's price to rocket up towards $35,000, which is a level that it is now attempting to surmount.
At the time of writing, Bitcoin is trading up just under 2% at its current price of $34,600. The crypto tapped $35,000 a couple of times, but it saw a slight rejection here on each occasion.
If bulls can flip this level into support, it could provide a base that allows BTC to begin expanding back up towards $40,000 in the near-term.
Institutions May Be the Ones Guarding $30,000 
One popular on-chain analyst recently mused the possibility that institutions have been responsible for guarding against a break below $30,000.
In a recent tweet, he explained that $30,000 to $32,000 is where many institutions first began accumulating Bitcoin. As such, they are likely keen on it not seeing a break below this level.
"There are many institutional investors who bought $BTC at the 30-32k level. The Coinbase outflow on Jan 2nd was a three-year high. Speculative guess, but if these guys are behind this bull-run, they'll protect the 30k level. Even if we have a dip, it wouldn't go down below 28k."
Image Courtesy of Ki Young Ju.
The coming few days should shed some light on where the entire crypto market will trend next, as Bitcoin has had a strong influence over altcoins over the past couple of weeks.
Featured image from Unsplash.
Pricing data from TradingView.
Source: Read Full Article