Institutions Double Down on Bitcoin after El Salvador Made BTC Legal Tender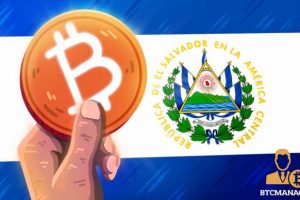 Institutional investors are ramping up their Bitcoin purchase, data from GlassNode—a crypto analytics platform, shows.
Institutions Flock to Bitcoin
Data, on June 11, reveals that there has been a sharp uptick in total transfer volumes of BTC from Over-the-counter (OTC) desks starting mid-week when El Salvador made Bitcoin legal tender.
The surge in trading volumes could be interpreted by traders as a net positive for Bitcoin, indicating shifting sentiment and confidence in the digital asset.
Also coinciding with El Salvador news is a surge in Bitcoin prices. Trackers show that BTC prices are up roughly $10k after sinking to as low as $26k in late May 2021.
Following a wave of FUD, mainly around Bitcoin's energy inefficiency and its alleged contribution to environmental degradation, Elon Musk's Tesla said it was reversing its decision on accepting BTC as a means of payment.
At the same time, China doubled down on its effort to deactivate Bitcoin mining activities in major hubs around Xinjiang and Inner Mongolia. Their effects directly impacted Bitcoin, causing the hash rate to falls.
Accordingly, delays in transaction confirmations were registered late June 10.
The El Salvadoran Trigger, BTC Prices adds over $10k from May 2021 Lows
Encouragingly, the El Salvadoran news became an antidote, helping the market counter the assault from bears.
At the time of writing, BTC prices are trading at around $37.3k, with decent participation levels suggesting confidence across the board.
Of note, El Salvador might have made BTC legal tender. However, there are several perks crypto entrepreneurs and Bitcoin miners would access. A 3 BTC investment, for instance, guarantees a permanent residency.
Meanwhile, users can quickly and conveniently pay with internet-native money that flexible, serving various functions.
The IMF has cautioned El Salvador, and its officials plan to meet President Nayib Bukele. However, crypto analysts say El Salvador won't be the last country to make Bitcoin legal tender even amid apprehensive economists.
Investment in Bitcoin and Its Infrastructure likely to Increase
If that pans out, direct investment in Bitcoin and its infrastructure, including mining and custody, would spike.
Already, as BTCManager reports, Victory Capital Holdings plans to delve into crypto, channeling investment from accredited U.S. investors to crypto products, diversifying portfolios.
Related posts:
Source: Read Full Article