Markets Fret About Fed And Fuel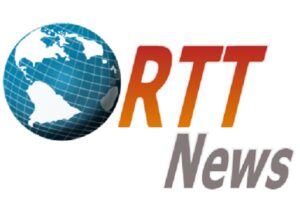 Fears of a hawkish hold by the Fed overwhelmed market sentiment across regions and asset classes. The unexpected easing in inflation in the U.K however limited losses.
Wall Street Futures are trading in positive territory. European equities are trading higher, helped by data showing an unexpected easing in inflation in the U.K. Asian stock markets finished trading on a negative note amidst status quo by China's central bank and persisting property sector woes.
Dollar Index traded lower ahead of the FOMC update. Bond yields eased across tenors and regions. Crude oil prices reversed course, shedding more than a percent amidst fears about the inflationary and monetary policy impacts of surging crude oil prices. Gold futures were pressured by fears of FOMC outcome. Cryptocurrencies are mostly trading lower.
Here is a snapshot of the major world markets at this hour.
Stock Indexes:
DJIA (US30) at 34,569.90, up 0.15%
S&P 500 (US500) at 4,450.00, up 0.14%
Germany's DAX at 15,754.41, up 0.57%
U.K.'s FTSE 100 at 7,707.79, up 0.62%
France's CAC 40 at 7,302.94, up 0.29%
Euro Stoxx 50 at 4,263.85, up 0.50%
Japan's Nikkei 225 at 33,022.00, down 0.73%
Australia's S&P ASX 200 at 7,163.30, down 0.46%
China's Shanghai Composite at 3,108.57, down 0.52%
Hong Kong's Hang Seng at 17,887.00, down 0.49%
Currencies:
EUR/USD at 1.0695, up 0.17%
GBP/USD at 1.2369, down 0.17%
USD/JPY at 148.05, up 0.13%
AUD/USD at 0.6466, up 0.19%
USD/CAD at 1.3445, down 0.02%
Dollar Index at 105.06, down 0.14%
Ten-Year Govt Bond Yields:
U.S. at 4.345%, down 0.51%
Germany at 2.7285%, down 0.35%
France at 3.265%, down 0.68%
U.K. at 4.2945%, down 1.12%
Japan at 0.710%, down 2.14%
Commodities:
Brent Oil Futures (Nov) at $93.31, down 1.09%.
Crude Oil WTI Futures (Nov) at $89.45, down 1.14%.
Gold Futures (Dec) at $1,951.15, down 0.13%.
Cryptocurrencies:
Bitcoin at $27,077.25, down 0.90%
Ethereum at $1,633.71, down 1.26%
BNB at $216.59, down 1.23%
XRP at $0.5142, up 0.99%
Cardano (ADA) at $0.2536, down 0.64%
Source: Read Full Article