Miami Mayor Considers Investing In Bitcoin With Part Of City's Treasury Reserves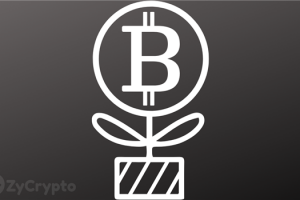 Bitcoin has continued to gain individual investors' attention; institutions, even government officeholders, seem not to be left out.
The top cryptocurrency by market cap, dubbed the decade's best investment, has got many people regretting why they didn't get into bitcoin much earlier. The mayor of Miami seems to be in this category.
In a recent interview with FOX Business on January 14, 2021, Miami Mayor Francis Suarez made his intentions known, saying he's considering diversifying some of the city's current investment portfolio, putting a percentage of it into Bitcoin.
In his own words;
"We are looking at the possibility of diversifying our investment portfolio and holding a percentage of our investment in Bitcoin."
"I would have done it last year, I would have made 200% plus. So I would have looked like a genius."
Mayor Suarez aims to make Miami a crypto-friendly city, making the city the easiest place to execute crypto transactions in the United States.
"So we are looking at a variety of things from being able to make payments in crypto, in Bitcoin, in particular, being able to pay your taxes, being able to pay fees to the city."
Bitcoin's limited supply is cited as to why the mayor thinks investing in Bitcoin is a great investment opportunity. He believes bitcoin's price will only continue to appreciate in value because of this feature.
More U.S. Government Position Holders Declare Allegiance To Bitcoin
Though the United States is one of the countries with stringent cryptocurrency policies that have forced many crypto-related establishments out of the country, more and more government office holders are openly declaring their support for Bitcoin.
Aside from Mayor Suarez, United States representative for Minnesota, another Pro cryptocurrency and decentralization public office holder is Congressman Tom Emmer.
Tom Emmer believes bitcoin and blockchain are going nowhere but will instead continue to become more important as it advances.
Source: Read Full Article