New York City Mayor Receives First Paycheck in Bitcoin (BTC) and Ether (ETH)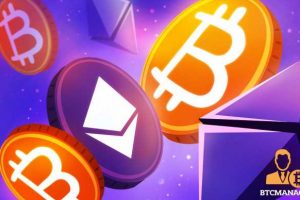 Eric Adams, the newly elected mayor of New York City, stayed true to his promise made last year as he received his first paycheck in the form of cryptocurrencies.
NYC Mayor Receives Paycheck in Crypto

In what could be dubbed yet another indicator of the rising adoption and popularity of cryptocurrencies, the mayor of NYC recently shared that he had received his first paycheck in the office in digital currencies.
Notably, Adams received his first paycheck in the form of bitcoin (BTC) and ether (ETH).
In a statement, Adams said:
"New York is the center of the world, and we want it to be the center of cryptocurrency and other financial innovations. Being on the forefront of such innovation will help us create jobs, improve our economy, and continue to be a magnet for talent from all over the globe."
Per sources close to the matter, Adams' paycheck was converted into crypto by the leading US-based cryptocurrency exchange platform Coinbase.
It would be recalled that during his election campaign last year, Adams pledged to make NYC a crypto-friendly city.
While regulatory and compliance experts opine that there are certain limits to a mayor's powers in terms of what they can do about state-level regulatory factors concerning digital assets, having a pro-crypto mayor at the helm would still prove to be a net positive for New York City in the long-run.
New York City Aiming to Take the Spotlight Away from Miami
New York City has often been criticized for its notoriously difficult regulations when it comes to cryptocurrencies.
Opening and operating a crypto business in New York City is nothing short of a regulatory nightmare, courtesy of the extremely hard-to-obtain BitLicense. However, with the new major in charge, things could soon take a positive turn for crypto assets in New York City.
On the contrary, the city of Miami, Florida, has emerged as the crypto hotbed in the US due to its crypto-friendly regulations that continue to attract new crypto businesses.
As previously reported by BTCManager, the city of Miami introduced MiamiCoin to fund all the ongoing and future City projects.
Related posts:
Source: Read Full Article