NFL Team Houston Texans To Accept Crypto For Single Game Suites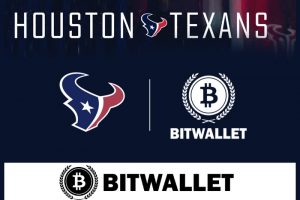 Houston Texans has become the first National Football League (NFL) team to sell single game suites against payment in cryptocurrencies such as Bitcoin and Ether. The NFL franchise has inked an exclusive partnership with Houston-based BitWallet to become their Official Digital Currency Wallet, effective immediately.
Under the partnership, Houston Texans has already sold a suite through digital currency to Houston-based full-service digital marketing agency EWR Digital. According to the Houston Texans website, the cost of a single game suite currently ranges between $12,500 and $25,000.
The single game suites offer a private and luxury environment, with premium in-suit food & non-alcoholic beverage catering, VIP entrance, exclusive VIP parking, private suite attendant, club access, pot game experience access and the best view in the house.
BitWallet, owned by the United States Department of Treasury's Money Services Business, is a high-security cryptocurrency wallet and exchange for both individuals and businesses. It supports bitcoin (BTC), litecoin (LTC), bitcoin cash (BCH), and ethereum (ETH).
The cryptocurrency payment is made using BitWallet as the intermediary and then to convert the cryptocurrency to U.S. dollars.
Source: Read Full Article