Potential Spot Bitcoin ETF Echoes Facebook's IPO, Says Macro Strategist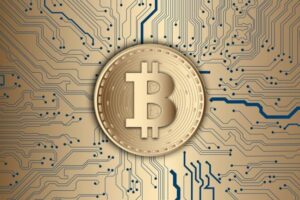 Jim Bianco, a prominent macro strategist, recently shared insights suggesting that the launch of a spot Bitcoin exchange-traded fund (ETF) could mirror the market trajectory of Facebook's 2012 initial public offering (IPO).
Jim Bianco, serving as President and Macro Strategist at Bianco Research, L.L.C., has been a notable figure in financial analysis since 1990. His approach is known for its independence from traditional Wall Street perspectives, offering a critical view on a range of topics including monetary policy, market-politics interplay, government's economic role, and financial market dynamics.
With nearly two decades at Bianco Research, Bianco's expertise is frequently sought in media outlets such as CNBC, Bloomberg, and Fox Business. His insights have also been featured in the Wall Street Journal, Bloomberg News, and other prominent financial publications.
Before his tenure at Arbor and Bianco Research, Bianco held roles as a Market Strategist in equity and fixed income research at UBS Securities and as an Equity Technical Analyst at First Boston and Shearson Lehman Brothers. He is a Chartered Market Technician (CMT) and a member of the Market Technicians Association (MTA). Bianco holds a Bachelor of Science in Finance from Marquette University (1984) and an MBA from Fordham University (1989).
In a recent interview on Real Vision, Bianco reflected on Facebook's IPO, one of the most eagerly awaited in recent history, to draw parallels with Bitcoin's potential market behavior.
According to Bianco, during Facebook's IPO, the company's shares were initially priced at $28 but experienced a significant drop to $11, contrary to market expectations. Bianco suggests that Bitcoin could undergo a similar pattern following the approval of a spot Bitcoin ETF in the U.S. He expressed concerns that Bitcoin might initially see a rally for a few days post-approval, but then the price could stagnate or even decline for some time.
Bianco recalled the 2012 scenario with Facebook, emphasizing the high expectations where the question was not if the shares would reach $100 but rather when. Although Facebook's shares eventually hit the $100 mark, they first experienced a substantial decline, losing two-thirds of their value. Bianco fears a comparable pattern could unfold for Bitcoin with the spot ETF, where a significant downturn might precede the long-term gains anticipated by many investors.
https://youtube.com/watch?v=eDtsoygRZaA%3Ffeature%3Doembed
Michael Saylor, Executive Chairman of MicroStrategy, recently appeared on CNBC's "Squawk on the Street" to discuss the company's strategies, focusing on their Bitcoin investments and enterprise software business. Saylor expressed a highly optimistic view of Bitcoin, considering it a unique digital asset combining the benefits of property, commodity, and technology investments, but without their typical risks. He emphasized MicroStrategy's commitment to Bitcoin, indicating plans for continued investment in the cryptocurrency.
Saylor's bullish stance was clear as he remarked, "You can never have too much Bitcoin. We're big Bitcoin bulls." The discussion also covered how MicroStrategy's substantial Bitcoin investments might overshadow its core enterprise software business. However, Saylor highlighted a significant partnership with Microsoft in AI, aiming to integrate AI into their products, thereby enhancing their business intelligence solutions and promoting cloud adoption among customers.
He also noted the interconnection between MicroStrategy's business operations and its Bitcoin investment strategy, explaining how the success of their core business supports further Bitcoin investments. Saylor anticipates that the introduction of a spot Bitcoin ETF would boost Bitcoin's adoption and awareness, benefiting MicroStrategy's unique offering in the market.
Furthermore, Saylor discussed the upcoming Bitcoin halving event, which he believes will reduce selling pressure from miners and, coupled with increasing demand (possibly from new financial products like spot Bitcoin ETFs), will positively impact Bitcoin's price in the next year.
https://youtube.com/watch?v=l-N1Mb3xTi8%3Ffeature%3Doembed
Featured Image via Pixabay
Source: Read Full Article