Ava Labs President John Wu Says 'Real-World Assets Are Coming to the Blockchain'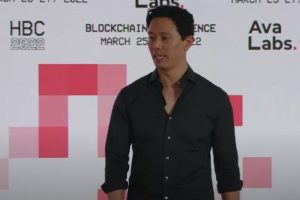 John Wu, President of blockchain startup Ava Labs — which develops the software for the Avalanche ($AVAX) blockchain — recently shared his thoughts on asset tokenization.
According to a report by The Daily Hodl, during an interview with Real Vision CEO Raoul Pal, Wu explained why he finds the tokenization of real assets using blockchain technology one of the most interesting things in the crypto space:
"Real-world assets are coming to the blockchain in a permissionless manner. Not just in a permission manner. Financial assets and titles, other things that are traditional in real-life-type assets...
"The tokenization mechanism making it so easy to issue, to have your own ownership of the asset and be able to transfer that asset later on. And the rights to that ownership and the transfer rights being embedded into code is just a more elegant solution...
"So these real-world assets are trying to explore the tokenization method. And guess what? You have transparency, and you actually save a lot of money because when everyone is working off of the same data set instead of their own style of data sets, you're creating workflow optimization and better database management effectively."
On August 26, during a conversation with Bloomberg TV's Emily Chang and Sonali Basak, had this to say about the crypto market:
"What the market needs to understand is that there will be alpha in the crypto asset space. There's very good reasons for that... The fundamentals are absolutely increasing and improving. [As for] the technicals, if you think about the crypto market caps, they've gone down, but stablecoins have not... That tells you a lot of people are just hiding in there ready to deploy...
"I personally think the winter will be here for a little bit longer, but what I'm really looking forward to is these new applications, these new protocols that literally redefine the way businesses operate and will be built... What you can do when tokenization is here in full swing is you're going to encode the business logic into a smart contract and then the platform is the business."
https://youtube.com/watch?v=Z3m8iutJCcE%3Ffeature%3Doembed
On July 24, the Ava Labs President told Anthony Pompliano during an interview that several big names in the world of finance and gaming are expected to get on board with Avalanche in the coming year.
While Wu said that he was unable to give specific names, he did indicate that he was "really excited" about the unannounced partnerships, including several "big brand" enterprises.
As reported by The Daily Hodl, Wu said to Anthony Pompliano:
"I wish I could give you specific names, but I am really excited about certain big brand traditional enterprises who are going to be doing some cool stuff on Avalanche...
"A lot of the financial services players are actually experimenting with blockchain. The amount of experimentation of blockchain development – not just experimentation, innovation labs – but the amount of development… They are looking at the technology as a way to create efficiency and create more productivity and squeeze costs out."
https://youtube.com/watch?v=KJZx1LbLs74%3Ffeature%3Doembed
Source: Read Full Article