Looking for an All-Rounder Crypto Exchange? Delta Exchange Is Your Ideal Pick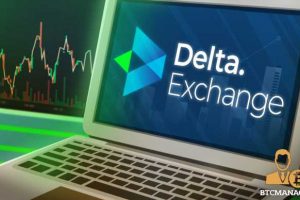 Nowadays, the market is saturated with several crypto exchange platforms, and it is really hard for someone to find and pick a single one, let alone stick to it. Therefore this article is designed to help you with this dilemma. 
In the world of cryptocurrencies, Derivatives are one of its most important segments, and also to the global financial market. Derivatives provide several kinds of risk protections, thus enabling innovative trading strategies in the market, which in turn offer a vital contribution to the stability and well-being of the financial system.
The foundational blocks of institutional and governmental-led financial markets are currently being built into the crypto realm. Delta Exchange firmly believes that derivatives are a crucial part that will continue to gain traction as both investors and crypto markets mature over time. They have the necessary potential to serve as essential risk management tools for long-term HODLers, day traders, and miners too. A well-functioning derivatives market will drive the market itself towards lower volatility, increased liquidity and will make the currently turbulent market manipulation tougher than before.
Why choose Delta Exchange?
Delta Exchange is by far the best crypto derivatives exchange platform, with a vision to create the most liquid and trusted global cryptocurrency derivatives ecosystem that can adequately serve both institutional and retail traders.
It offers all kinds of trading offers like Perpetual swap contracts, fixed maturity futures on bitcoin and 70+ altcoins, full options chain on BTC and ETH, MOVE Options, Calendar spreads, Interest rate swaps, and Spot trading. 
Delta Exchange's X-Factor
(Source: Delta Exchange / Trading Terminal)
There are few features that stand Delta Exchange apart from other cryptocurrency exchanges:
– Leverage – All derivative contracts that are traded on Delta Exchange have built-in leverage, with 200x maximum allowed leverage for certain contracts. This implies that you can position up to 200 BTC with 1 BTC.

– Delta Invest – Delta Exchange also features Robo strategies and Yield strategies where you can select a suitable strategy based on your risk appetite and returns expectation and deploy capital by subscribing to your selected strategy using BTC/USDT available in your Delta wallet. You can also track performance of your strategies, manage deployed capital and monitor your returns.

– Manage or Speculate Risk – At Delta Exchange futures contracts can be used to trade both rising and falling markets (by going long and short respectively) profitably or by hedging against price risk.

– Cryptocurrency Settlement – All the listed contracts on Delta are settled in cryptocurrencies. That is, all estimations of trade profit or loss, including trade settlement, are done in cryptocurrencies. This means fiat currencies (e.g., US or Canadian Dollar) are not supported by Delta's platform.

At the moment Delta has two kinds of contracts:
– Bitcoin settled contracts – These contracts are settled and margined in bitcoin. Therefore, to trade in these contracts, you need to have bitcoins.
– Stablecoin settled futures contracts – These types of contracts are settled and margined in USDT. USDT is a stablecoin whose price value is associated with the US Dollar. You need to have USDT to trade in USDT settled futures.
Delta in the Crypto Derivatives Market
Derivatives are the next big step in the evolution of Cryptocurrencies as a genuine asset class. At Delta Exchange, the mission is to accelerate this progress and offer liquid and deep markets to digital currency investors all around the world. Bitcoin being the most popular cryptocurrency, will be at the forefront of cryptocurrency derivatives. 
Delta Exchange offers distinct features that are different from the existing generation of exchanges:
– The ability to go both long or short: Delta allows you to play both rising markets and falling markets. This means that no matter where the cryptos go in the chart, you have an opportunity to make positive returns on your investment.
– To leverage on each trade: Delta's derivative contracts have built-in leverage of up to 200x, which means you can always trade more with less.
– Trade only with bitcoins: All of the contracts on Delta Exchange are settled in bitcoin. So you only have to hold bitcoins to get exposure to numerous cryptocurrencies.
At Delta Exchange, it is believed that cryptocurrencies and cryptocurrency derivatives are an unstoppable force of technological innovation that is destined to bloom into a wonderful place for everyone in the market.
How to get started on Delta Exchange
(Source: Delta Exchange)
To get started in Delta Exchange, you just have to follow three simple steps:
1) Create Free Account: Sign up takes less than 1 minute and requires you to fill in only your name and email.
2) Deposit BTC or USDT: Fund your Delta account with either BTC or USDT at no minimum required deposit limit.
3) Make your First Trade: Lastly, start trading futures, interest swaps, or options on BTC and 50+ altcoins.
Register Now and get up to a $30,000 trading bonus on your first transaction!
Related posts:
Source: Read Full Article