Asian Shares Mixed Amid Chinese Property Concerns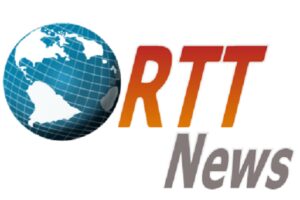 Asian stocks ended mixed on Monday as concerns about China's property market returned to the fore and investors awaited inflation data from across the region for directional cues. Inflation data from Singapore, Australia and Japan's Tokyo region are due later this week.
The dollar hovered around six-month highs in Asian trading and gold was little changed, while oil prices rose amid signs of tight supply after a Russian ban on fuel exports.
Chinese stocks closed lower after Evergrande's debt revamp hit a roadblock. Investors also looked ahead to purchasing managers' index data, due later in the week, for additional clues about the economic recovery.
China's Shanghai Composite Index fell 0.5 percent to 3,115.61, while Hong Kong's Hang Seng Index tumbled 1.8 percent to 17,729.29.
China Evergrande Group shares plunged nearly 22 percent in Hong Kong after the world's most indebted property developer said it was unable to issue new debt due to an ongoing investigation into its main domestic subsidiary, Hengda Real Estate Group Co.
Japanese shares posted strong gains as the yen nudged towards the closely watched 150 per dollar level on expectations of a widening interest rate gap between Japan and the United States.
The Nikkei 225 Index jumped 0.9 percent to 32,678.62, snapping a four-day losing streak, after the Bank of Japan on Friday stuck to its ultra-easy monetary policy and made no changes to its outlook.
Health care firm Eisai rallied 2 percent after its breakthrough Alzheimer's drug won clearance from Japanese regulators.
Mitsubishi Chemical Group added 1.9 percent after reports that it plans to build a factory for the production of Argon Fluoride photoresist materials required for semiconductor manufacturing.
Seoul stocks closed lower, with the Kospi ending down 0.5 percent at 2,495.76 on uncertainty about the Fed's future actions.
Australian markets ended slightly higher ahead of inflation data due on Wednesday. While technology, energy and real estate stocks advanced, heavyweight mining and banking stocks ended on a weak note.
The benchmark S&P/ASX 200 Index edged up 0.1 percent to 7,076.50, while the broader All Ordinaries index closed 0.1 percent higher at 7,278.60. Qantas dropped 1.5 percent after the airline warned of rising fuel costs.
Across the Tasman, New Zealand's benchmark S&P/NZX-50 Index finished marginally higher at 11,377.12 after a choppy session.
U.S. stocks ended lower for a fourth day running on Friday as yields climbed amid growing fears that the Federal Reserve may keep interest rates higher for longer. Concerns about a potential government shutdown also added to angst over lofty interest rates.
The tech-heavy Nasdaq Composite finished marginally lower to end at its lowest level in over three months, while the S&P 500 slipped 0.2 percent to hit a three-month closing low and the Dow dropped 0.3 percent to reach a two-month closing low.
Source: Read Full Article