Bay Street Might Open Mixed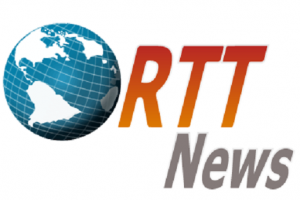 For the fourth quarter, the U.S. GDP Price Index increased by 2.7 percent, compared to the previously reported 2.9 percent.
The Labor Department's U.S. Jobless claims were at 192,000, down from previously expected levels of 195,000.
The U.S. dollar strengthened against its major counterparts in the European session.
The Federal Reserve's February meeting minutes showed the interest rates might be on the higher side to curb the inflation target. The Fed continues to target maximum employment and inflation at around 2 percent.
The Canadian Climate Institute revealed on Thursday that carbon emission was at 691 megatonnes in 2021, higher than 672 megatonnes in the previous year. In 2019, it was up 738 megatonnes. Canada has been targeting a 40 percent cut in carbon emissions by 2030.
Canadian benchmark Index, S&P/TSX Composite Index finished on Wednesday at 20,193.33, down 59.31 points of 0.29 percent.
Metals Futures are broadly down, with gold targeting a price of 1,833.1, down 0.46 percent and silver down 0.52 percent at 21.56.
Oil Futures are gaining 0.89 percent up at 74.6, Brent is adding 0.79 percent at 81.24. Natural Gas futures are sliding 3.17 percent at 2.105.
A winter storm has been disrupting air travel across central and eastern Canada and 160 flights were delayed on Wednesday. WestJet, Jazz Aviation, and Air Canada expect to stretch out delays to today also.
European shares are trading mostly higher. CAC 40 of France is gaining 30.35 points or 0.42 percent. DAX of Germany is adding 96.74 points or 0.53 percent. FTSE 100 of England is declining 8.24 points or 0.10 percent. The Swiss Market Index is down 23.74 points or 0.21 percent.
Euro Stoxx 50 which provides a Blue-chip representation of supersector leaders in the Eurozone, is up 0.65 percent.
Asian stocks ended on a mixed note Thursday. Japanese markets were closed today. China's Shanghai Composite index slipped 0.11 percent to 3,287.48.
Hong Kong's Hang Seng index ended 0.35 percent lower at 20,351.35.
Australian markets closed lower for a third straight session. The benchmark S&P/ASX 200 index dropped 0.40 percent to 7,285.40 while the broader All Ordinaries index ended 0.33 percent lower at 7,492.50.
Source: Read Full Article