BCG dishes Marriott points bonus — Pro athletes all-in on PE deals — Best bets in legal tech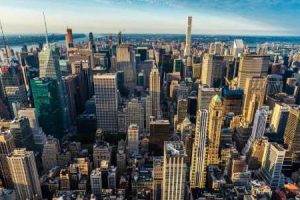 Good morning and welcome to Insider Finance. I'm Dan DeFrancesco, and here's what's on the agenda today:
BCG consultants who have spent the past year grounded are getting a nice perk: 180,000 Marriott hotel points.
Investors give us the deets on best bets to make in the world of legal tech.
Ex-banker Mark Patricof details how he helps big-name athletes invest in PE deals.
If you're not yet a subscriber, you can sign up here to get your daily dose of the stories dominating banking, business, and big deals.
Like the newsletter? Hate the newsletter? Feel free to drop me a line at [email protected] or on Twitter @DanDeFrancesco.
BCG is giving consultants 180,000 Marriott hotel points to make up for the travel rewards they'd normally get from visiting clients on-site
Boston Consulting Group is giving consultants 180,000 Marriott rewards points — equivalent to two nights at the luxury St. Regis resort in Bora Bora, where villas are around $1,800 per night.
More on the new perks.
Private-equity firms are pouring billions into legal tech. Here's where 10 investors see the biggest opportunities for disruption.
Private equity firms are increasingly eyeing legal tech, investing more than $3.6 billion in Q1 of 2021 alone. Here's an inside look at 10 of the PE firms making big bets in legal tech.
EquityZen's founder reveals how his fintech is meeting surging demand for pre-IPO shares of hot startups like Instacart and Oatly
EquityZen has worked with half of all unicorns on over 9,000 private placements. We spoke with Atish Davda, the fintech startup's co-founder and CEO, who discussed how the platform has grown users by 150% in the past year. Here's what he told us.
Hybrid work is a mess. Hybrid work is a dream. Here's how to get it right.
Hybrid work, with employees splitting their time between home and the office, is now a common setup. But defaulting to hybrid is risky — it threatens inclusion and can be confusing instead of freeing. Here's what leaders should consider before converting to a hybrid model.
Mark Patricof gets some of the world's biggest athletes into hot private-equity deals. Here's how he built an A-list client roster that includes Venus Williams and J.J. Watt.
Patricof told Insider how he got an A-list roster that is a money manager's dream. Here's a peak into his strategy.
The secret life of Ian Osborne, the shadowy 38-year-old cofounder of Chamath Palihapitiya's SPAC who has built the ultimate black book of billionaires
Hedosophia cofounder and CEO Ian Osborne.YouTube/DLDconference
Osborne, a mysterious British investor, has dazzled the tech and finance industries through Social Capital Hedosophia, his SPAC with Chamath Palihapitiya. Find out more about Osborne here.
Must-know promotions, exits, and hires at firms like JPMorgan, BlackRock, and Deutsche Bank
Richard Robinson joins Deutsche Bank as an MD and vice chairman in global industrials. BlackRock recruits Dalia Blass to lead its external affairs. Here are all the people moves across the Street.
Odd lots:
A 'Friend of Tom' or 'Can't Be Bothered': One Man's Rules at Bank of America (NYT)
Private Equity Funds Want to Enlist the Millionaires Next Door (Bloomberg)
Goldman Sachs loses another executive after JPMorgan Chase poaches CFO of its Marcus business (CNBC)
We Found Joe Biden's Secret Venmo. Here's Why That's A Privacy Nightmare For Everyone. (BuzzFeed News)
Barclays Faces Credit Trader Exodus Over Bonus Disappointment (Bloomberg)
SPACs are racing against the clock to strike a deal, and some will likely have to settle for a less-than-ideal business to buy (Insider)
'Wolf of All Streets' crypto trader Scott Melker breaks down his strategy for making money using 'HODLing' and 100-times trade opportunities — and shares 5 under-the-radar tokens he thinks could explode (Insider)
Source: Read Full Article