Comcast CEO Brian Roberts "Not Completely Surprised" By Charter-Disney Carriage Feud: "Each Company Is Dealing With Their Version Of This Transformational Moment"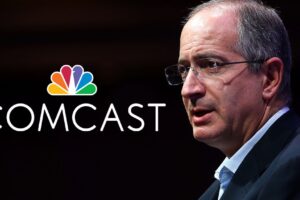 Comcast CEO Brian Roberts kicked off an appearance Wednesday at the Goldman Sachs Communacopia & Technology Conference by saying he's "not completely surprised" by the Disney-Charter carriage battle.
"When you have many distributors of the same product in the same geography, you're going to have disputes," he said. "It's not the first dispute and probably won't be the last dispute."
Charter, the No. 2 cable operator in the U.S., has said it could "move on" from the pay-TV business if a swift resolution with Disney is not achieved. Last Thursday, 18 Disney networks and eight ABC stations went dark as the companies reached an impasse. Cord-cutting, which has shaved Charter's Spectrum TV business to 14.7 million customers and whittled away at the overall pay-TV bundle, has put pressure on all stakeholders. Media companies are increasingly investing in streaming outside of the bundle, which has created backlash by operators when programmers seek carriage fee increases.
Related Stories
Breaking News
NBCUniversal Extends Health Insurance For Non-Union Crew Members By 4 Months After Notification Snafu In Unprecedented Move
Advertising
NBCUniversal Ups Mark Marshall To Chairman Of Global Advertising And Partnerships
As to Comcast's strategic outlook in light of the dispute, Roberts said the company is "our company is well-positioned" for the changing environment. "We don't look at it as linear or streaming but rather linear and streaming." It is a time of diverging strategies, the exec went on to say. "Each company is dealing with their version of this transformational moment," he observed.
Roberts expressed a wish that Charter and Disney "work it out" and reach a deal. "Ultimately, I hope people are looking at, 'What is the consumer saying?' The consumer is look for simplicity, somebody to help aggregate and deliver bang for the buck." The operating environment, he added, is "putting some tension on those issues."
Must Read Stories
Ava DuVernay Interview, Neon Deal; Liam Neeson Trailer; Linklater; Huston; More
Disney-Charter Battle Makes Pay-TV Bundle's Fadeout A Stark Reality For Many
Japan's Gaga Corp Talks 'Monster' Success, U.S. Strikes & Upscale Horror
CBS Will Have 'NCIS' Originals On Fall Sked With Paramount+'s 'Sydney' Spinoff
Read More About:
Source: Read Full Article