European Shares To Follow Asian Peers Higher On China Optimism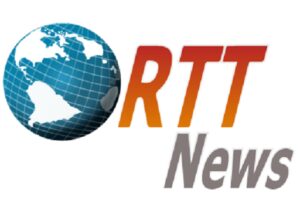 European stocks are likely to open higher on Monday after China announced new measures to revive its capital markets and boost investor confidence.
China approved the launch of 37 retail funds over the weekend and also halved the stamp duty on stock trading in the latest attempt to boost struggling markets.
The new measures to woo investors came as data showed China's industrial profits extended a slump into a seventh month.
Asian markets were broadly higher, with benchmark indexes in Shanghai, Hong Kong and Tokyo rising around 2 percent.
The Japanese yen hovered close to its lowest in over nine months after BOJ Governor Kazuo Ueda stated at a Fed symposium on Saturday that underlying inflation in the country remains "a bit below" the central bank's target.
Gold traded marginally higher while the dollar eased from a 12-week high ahead of U.S. readings on U.S. jobs and inflation due this week that could decide whether interest rates have to rise again.
Oil prices were slightly lower on prospects of higher supply amid signs of easing sanctions on Iran and Venezuela.
U.S. stocks finished Friday's session on an upbeat note after Fed Chair Jerome Powell expressed confidence in continued economic growth and reiterated the central bank's commitment to pull inflation back to the 2 percent target.
Comments from other Fed officials also gave the market confidence that the Fed is nearing the end of its rate hiking cycle.
The Dow and the S&P 500 both rose about 0.7 percent while the tech-heavy Nasdaq Composite climbed 0.9 percent.
European markets closed on a mixed note Friday as investors reacted to Powell's comments at the Jackson Hole Symposium and encouraging economic data from the region.
The pan European STOXX 600 ended flat with a negative bias. The German DAX and the U.K.'s FTSE 100 both finished marginally higher while France's CAC 40 rose 0.2 percent.
Source: Read Full Article