Eurozone Manufacturing Sector Mired In Recession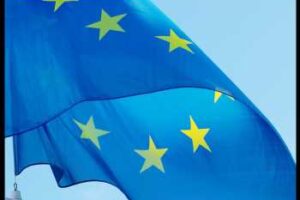 Euro area factory activity extended its downward trend midway through the third quarter as production came under pressure due to rapidly weakening demand and an accelerated depletion of backlogs, results of the purchasing managers' survey compiled by S&P Global showed on Friday.
The HCOB manufacturing Purchasing Managers' Index, or PMI, posted 43.5 in August, up from July's 38-month low 42.7. The flash score was 43.7.
The latest score signals another sharp deterioration in the manufacturing economy. A reading below 50 suggests decline in activity.
"These numbers aren't as terrible as they might look at first glance," Cyrus de la Rubia, chief economist at Hamburg Commercial Bank, said.
"All of the twelve subindices have moved upwards or remained practically unchanged, showing that the downward trend from the past few months is starting to lose steam across the board," the economist added.
New orders continued to plummet in August. New export business also struggled to attract new work. Manufacturers also registered a considerable fall in their backlogs of work, extending the current sequence of depletion to 15 months.
Manufacturers lowered their backlogs of work in August. Reduced workload volumes led manufacturing output to fall in August. Output declined at the second quickest pace since May 2020.
Factories reduced their holdings of raw materials for the seventh straight month. Employment in the factory sector decreased for the third straight month. But the rate of job cutting was only marginal.
Further, the PMI survey showed a marked shortening in suppliers' delivery times as excess capacity at vendors rose.
On the price front, the survey showed that input costs fell sharply in July. Some companies chose to pass through lower expenses to their selling charges in a bid to boost competitiveness.
There was an improvement in optimism despite the rapid deterioration in sector conditions seen on the month. Growth expectations strengthened to a three-month high.
The four largest economies of the bloc, namely Germany, France, Italy and Spain, all remained in the contraction territory.
Amid the falling output and new orders, Germany's manufacturing downturn continued in August. The factory PMI registered 39.1 in August, as initially estimated, which was close to July's 38.8. The flash score was 39.1.
France's manufacturing continued to fall with an accelerated decline in new orders putting production and employment under pressure. The final PMI rose to 46.0 in August from 45.1 in July.
Italy's manufacturing PMI posted 45.4 in August, up from 44.5 in July. The score was seen at 46.0. The sector has contracted for the fifth straight month.
Spain's manufacturing activity also shrank for the fifth successive month in August. The HCOB PMI unexpectedly dropped to 46.5 from 47.8 a month ago. The score was forecast to rise to 48.8.
Source: Read Full Article