Fox Eyes M&A After Merger With News Corp. Scrapped: "Scale Is Important" – Lachlan Murdoch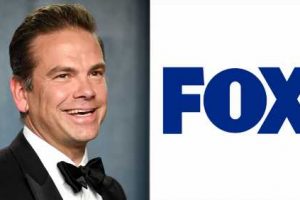 Fox will be actively pursuing M&A opportunities now that it won't be merging with News Corp.
Outside shareholders of both of the Murdoch family holdings had protested after patriarch Rupert last fall asked the respective boards to explore a combination. In January, he took that off the table, opening a door to other possibilities.
Fox CEO Lachlan Murdoch stressed a few times today on the company's quarterly conference call with Wall Streeters that other deal or deals are likely because "I do think scale is important." Fox reported strong numbers for its fiscal second quarter and a solid balance sheet. Its defined focus on sports and news helped boost ad revenue in a soft market, and has been keeping the stock a favorite with investors. But it's smaller than some of its media peers since it was spun out on its own after the rest of 21st Century Fox was sold to Disney for years ago.
Related Story
Fox Corp. Ad Revenue Climbs 4% In A Tough Quarter, Boosted By NFL And World Cup
Major media transactions slowed after Amazon/MGM and Warner Bros. Discovery, exacerbated by battered stocks, high inflation and interest rates and recession fears. But shares have perked up, rate hikes slowed down and Murdoch's comments may be early indications of an improving deal climate.
"We will be looking at M&A to deploy our capital. We don't have anything on the table today, but I think we are in a strong position to capture opportunities when they present themselves. And, obviously, there are other companies in our sector that are not in as great a position that we will cast our eyes over," Murdoch said. "We do expect that M&A will be a more important part of our toolkit."
He said both "the scale" and "the depth" of the Fox business is important "and we will be investing equally in both."
Fox shares are up more than 5% in an overall down market.
"As you know, my father and I reached the conclusion that exploring a combination with News Corp. is not optimal for shareholders of Fox or News Corp. at this time. No further time or action is being taken on this topic," Murdoch said today. "I think scale provides flexibility and that it's important to be prepared when opportunities present themselves. The rationale behind considering the combination with News Corp. was about that."
Also on the call, he welcomed Tom Brady to the Fox Sports fold and confirmed the seven-time Super bowl champion will join the broadcaster for the NFL season in the fall of 2024, congratulating Brady "on a stellar career and on his retirement. The entire team is excited to have him."
"He is going to take a little time to decompress, which he well desserves."
Must Read Stories
Taylor-Greene Yells 'Liar!' As POTUS Cites GOP Threats To Social Security, Medicare: SOTU
'Late Late Show With James Corden' To Be Replaced With '@midnight' Reboot On CBS
Helena Bonham Carter Reteams With 'The Crown' Director; Zar Amir Ebrahimi New Pic
Oscar Hopeful 'Aftersun' Sets Streaming Record, Crosses Box Office Milestones
Read More About:
Source: Read Full Article